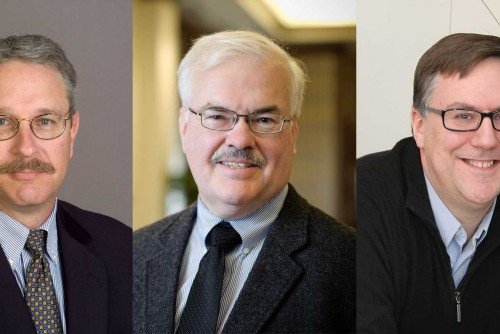 Lindenwood University's Center for Economics and the Environment (CEE) was recently ranked among the top 10 percent of all economics research departments in the world. The center is part of the Hammond Institute for Free Enterprise, which is housed in the university's Robert W. Plaster School of Business & Entrepreneurship.
The list included five other departments in Missouri: the research divisions of the Federal Reserve Banks of Kansas City and St. Louis, the economics departments of Washington University in St. Louis and the University of Missouri, and the Olin School of Business at Washington University.
The ranking is provided by RePEc (Research Papers in Economics) and is based on the research output and citation records of over 48,000 economists representing nearly 7,300 institutions worldwide. RePEc is the primary resource among economists for bibliographic information about economics working papers and journal publications.
Three CEE economists--director Rik Hafer and senior research fellows Howard Wall and Richard Anderson—were ranked by RePEc as being among the world's top 5 percent in several categories.
View RePEc's department rankings online.
Photo cutline: (Left to Right) Rik Hafer, Dick Anderson, Howard Wall