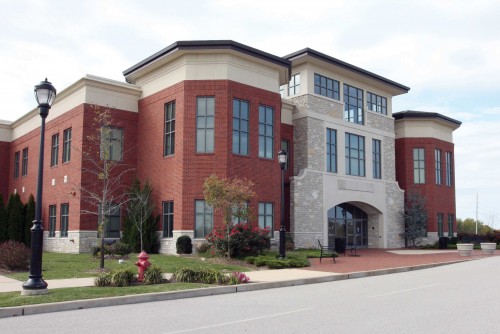 Lindenwood University and St. Charles Community College have agreed to terms on the sale of the university's former Nursing and Allied Health Sciences Center in Dardenne Prairie, Mo., to the community college.
The community college's Board of Trustees voted on Dec. 5 to purchase from Lindenwood the 69,000-square-foot building, in which it has been leasing space for its nursing program since 2013.
Lindenwood bought the building, which formerly housed Barat Academy High School, in fall 2012. The university began leasing 26,000 square feet of the building to the community college in 2013, and both institutions began running their nursing programs at the site.
In February 2016, Lindenwood announced it would be moving its nursing programs to its St. Charles campus, stating the majority of its students would be better served geographically by the move. With the relocation of the nursing programs to St. Charles, the School of Nursing and Allied Health Sciences merged with the School of Sport, Recreation, and Health Sciences to make the current School of Health Sciences.
"We're pleased to have come to an agreement on the building with St. Charles Community College," said Dr. Michael Shonrock, president of Lindenwood University. "We believe that this move is ultimately beneficial for both institutions. We look forward to our continued partnership with St. Charles Community College, like no other."