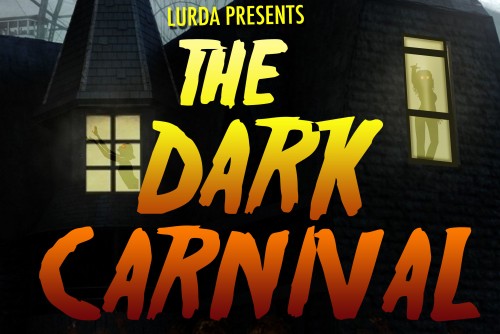 The Dark Carnival – a Lindenwood University Resident Director Association (LURDA)-led, Halloween-themed party – will return for its sixth year on campus Oct. 28 from 7-11 p.m. The event is free to University students and members of the St. Charles community.
The Dark Carnival, to be held near the Spellmann Campus Center clock tower, is paid for by sponsorships and donations from student organizations and local businesses, who can set up booths and hand out promotional material. Dark Carnival events include games, raffles, a costumed dance party, and the transformation of Cobbs Hall into a four-story haunted house. LURDA president Bryan Stone said he expects more than 2,500 attendees this year.
"We are excited to work with the city and everyone involved," Stone said. "We're looking forward to a great 2015 Dark Carnival."
Stone also stressed that everything is free, from snacks like cotton candy to games to the all-ages haunted house. Companies will be provided booth space at the carnival for free, including lighting, tables, and electrical hook-ups.
For more information on the Dark Carnival or to reserve a booth, contact Bryan Stone at (661) 340-6740 or ReynoldsRD@Lindenwood.edu.