Lindenwood University-Belleville President Brett Barger today announced that he has removed the interim tag from Dr. Renee Porter's title and named her campus provost.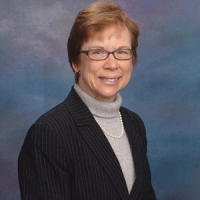 Porter has been serving as interim provost since early summer. Prior to coming to Belleville, she had been the associate dean of the Plaster School of Business & Entrepreneurship at Lindenwood's St. Charles campus.
"Dr. Porter has been an integral and valuable part of the Lindenwood University system," Barger said. "She has a keen analytical ability and is driven by a strong sense of doing what is right and best for our students, faculty, and the university as a whole."
In just a short time, Barger said Porter had made a significant impact enhancing collaboration and stressing a campus-wide approach to better learning environments. He said she has also had an impact improving processes that affect student success.
"I am looking forward to ensuring Belleville's academic programs are relevant to tomorrow's needs," Porter said. "We want to focus on innovation while respecting our history and traditions."
Porter has a Ph.D. from Saint Louis University, an MBA from SIU-Edwardsville, and a B.S. from the University of Mississippi. She is an Air Force veteran and has extensive professional experience as president and co-owner of Advanced Billing Systems and director of online programs at Webster University. She also worked at McDonnell Douglas Missile Systems.