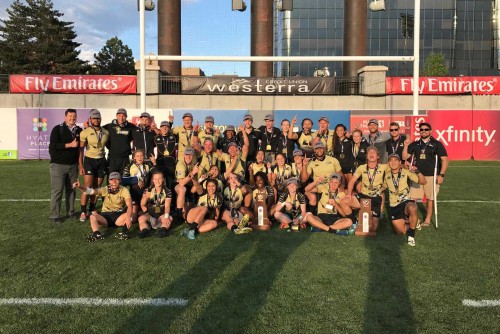 The men's and women's rugby programs earned wins in the cup finals at the USA Rugby National Collegiate Sevens Championships at Infinity Park in Glendale, Col.: two national titles within 30 minutes.
The Lady Lions finished things first with a 31-12 victory over rival Life University while the men's team earned a 26-5 win over Saint Mary's.
The women's squad outscored its opponents 110-10 in pool play and then continued a great run with three straight victories over Michigan and Central Washington before the clinching win over the Running Eagles in the cup bracket. The men's squad followed a similar path, outscoring its opponents 87-5 in pool play then posting shutout wins of 42-0 over Bowling Green and 33-0 against Utah before sealing things with the victory against the Gaels.
The championship is the first national title of any kind for women's rugby, while the men's squad claims its third in program history after winning titles in 2012 and 2015.