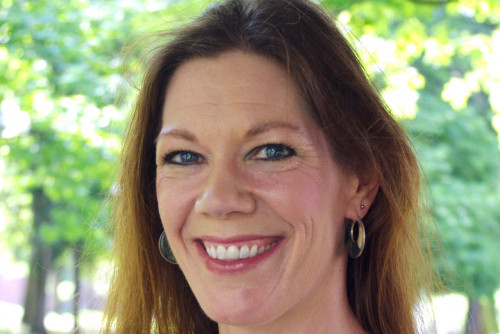 Melissa Ridley Elmes, assistant professor of English, has been elected to a three-year term with the Modern Language Association's Delegate Assembly. With over 25,000 members in 100 countries, the association is the largest international organization in the field of modern languages and literatures; the Delegate Assembly is the governing body of this organization.
According to the association's website, the assembly consists of 308 members, including 153 delegates representing areas of study, who are elected by the membership of the forums that currently have seats in the assembly; 73 regional delegates, distributed among seven geographic regions in the U.S. and Canada and elected by the membership in each region; 54 professional-issues delegates, who ensure representation responsive to the professional concerns of the association's membership and who are elected by the membership; and 28 ex officio delegates, including voting members of the association's Executive Council and of the Delegate Assembly Organizing Committee and official representatives of each of the regions.
Among its governing duties, the assembly elects members to the Executive Council and various committees, as well as honorary members and fellows, and conducts a variety of administrative, advisory, and oversight duties, including approving amendments to the MLA constitution.
Dr. Elmes was nominated to the election ballot by her fellow representatives on the CLCS Celtic Studies Forum. Elmes has been on the Lindenwood University English faculty since 2016.
"I grew up in a household where the principle of service to others was paramount," Elmes said. "My father was a career U.S. soldier, and trying to leave the world, or at least your corner of it, better than you found it was one of the legacies he bequeathed to us."
Elmes said that during her academic career, she has sought to be a good professor and colleague and as part of those efforts has actively sought out service opportunities.
"Representing the interests of my constituents in the Celtic studies forum and the MLA more broadly as a delegate to the MLA Assembly is both a huge honor and a serious responsibility," Elmes said, "and I am both humbled by and grateful for my colleagues' faith in my ability to serve them well in this capacity."