Lindenwood University-Belleville adjunct instructor and former U.S Congressman Bill Enyart was back in Washington D.C Wednesday, April 19, to participate in a panel discussion on the topic of unrest in the Middle East.
"It was a super experience and an honor to be a part of this discussion," Enyart said shortly after the presentation, which also included Fareed Yasseen, ambassador to the United States from Iraq, and Jay Soloman, chief foreign affairs correspondent with the Wall Street Journal. "It was a panel of some really amazing experts on the area, so it was very interesting to hear what they had to say."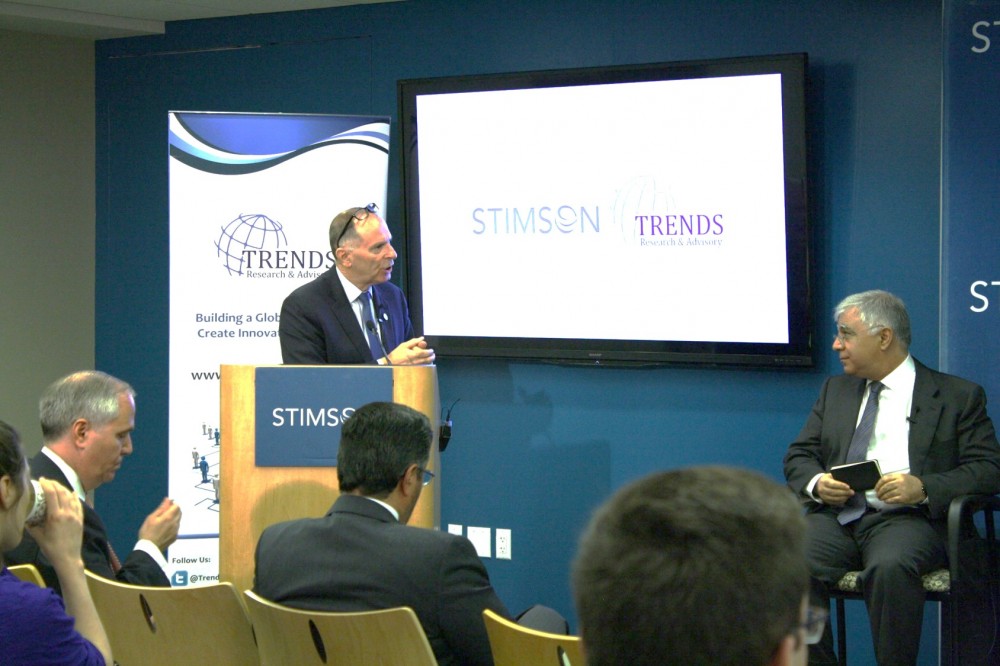 The discussion was called "The Difficult Road Ahead: Stabilizing Iraq and the Middle East," and it took place at the Stimson Center, a Washington, D.C., think tank.
"The panel at large seemed to be more optimistic about the situation than I am," said Enyart. "I quoted Shakespeare in my remarks, telling the group that what is history is prologue. There has been a cauldron of conflict in the Middle East for thousands of years, and that's not going to change. But we need to do what we can to try to create a reasonable amount of stability and, most importantly, we need to make sure the Middle East remains a nuclear-free zone."
Enyart, who served on the House Armed Services Committee while representing the 12th District of Illinois in Congress, is the retired adjutant general of the Illinois Army National Guard and achieved the rank of major general. His experience prompted members of the Stimson Center to invite Enyart to take part in the panel discussion.
Stimson Center spokesman Jim Baird said the organization's leaders were grateful that Enyart shared his expertise with the panel.
"It was an honor having Congressman Enyart speak today," said Baird. "His remarks added an incredibly valuable perspective to the discussion. I very much hope we can collaborate in the future."
Other members of the panel included
Brian Finlay, president and CEO of the Stimson Center, who will make opening remarks
Lincoln Bloomfield, Jr., distinguished fellow and chairman emeritus of the Stimson Center
Ellen Laipson, distinguished fellow and president emeritus of the Stimson Center;
Richard Burchill, director of research at TRENDS Research & Advisory
The conference was live streamed and the video from the event can be found on the Stimson Center website: The Difficult Road Ahead: Stabilizing Iraq and the Gulf Region