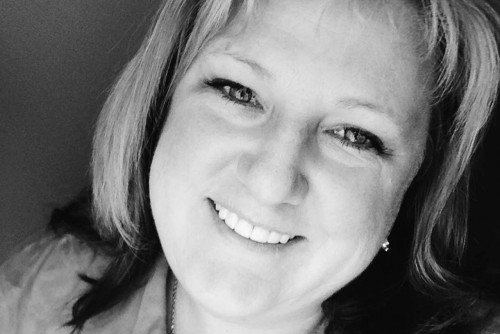 Lindenwood University-Belleville Assistant Professor of Management Dr. Amy Determann has stepped outside the classroom in order to put her extensive business acumen to work in the community. Determann, as well as members from the Urban League, Regional Chamber of Commerce, and the Small Business Development Council are working to establish the Metro East Business Incubator (MEBI).
The MEBI will focus on enhancing opportunities and skillsets for minority business owners in the Mero East, which will aim to help grow and build the small business community and stimulate the economy in the region. It will also serve as a stepping stone for clients who might need help starting a business.
Determann and the rest of the MEBI board members are focusing on enhancing opportunities and resources for minority business owners, mainly because they represent one of the smallest populations of small business owners in the county. According to Determann, diversifying local businesses and workplaces helps create a more competitive economy in the globalized world and capitalizes on the unique talents and contributions that diverse communities bring to the table.
"By establishing this incubator, we will be able to help the minority community gain a foothold in the local small business realm," said Determann. "Minority businesses have had trouble establishing themselves in the community in the past, and this resource will help facilitate their success."
The MEBI will offer a number of services for these entrepreneurs, including a rentable desk or workplace to get started and classes and consulting opportunities to help gain the proper knowledge needed to run a successful business. Determann said that the services offered through MEBI will be customizable and specific to the individual needs of the business owner and that participants can receive services until they are comfortable managing the operations of their business alone.
Not only will this help the local community, but once the incubator is established it will be a huge resource for students at Lindenwood University-Belleville, according to Determann.
"I would like this to be a robust internship program for both undergraduate and graduate students in entrepreneurship through the incubator initiative," said Determann. "The program would give interns the opportunity to learn and teach business concepts to participants, while establishing numerous relationships within the local business community. This is a fantastic opportunity for students to get real-world, hands-on experience."
The MEBI is set to open in March of this year.
Determann has been teaching as a full-time professor and adjunct instructor over the past eight years at Lindenwood University-Belleville. She holds a Doctor of Management from Webster University, a master's degree from Lindenwood University, and a bachelor's degree from Deaconess College of Nursing. She has an extensive background in teaching, consulting, and hands-on experience in the business world.