Lindenwood's Fashion Design Program and Nonprofit Administration faculty are jointly conducting a clothing, shoe, and housewares drive in support of the National Council of Jewish Women's (NCJW) Resale Shop. Through June 30, they will be accepting gently used donations from 10 a.m. to 1 p.m., Monday through Thursday, in Room 1110 of the university's J. Scheidegger Center for the Arts, at 2300 West Clay on the St. Charles campus.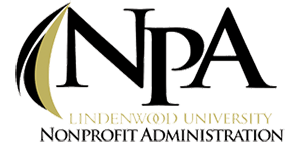 Donations may include clothing, shoes, purses, and housewares, including lamps, paintings, dishes, glassware, tablecloths, napkin sets, trays, decorative glass or wood objects, Christmas ornaments, Chanukah decorations, and unused gifts.
The Resale Shop, operated by the NCJW, helps to fund many community projects for women, children and families, including the Back to School Store, which outfits more than 1,000 young people for school every year; Kids Community Closets, which provides a closet of new clothes in schools where children are in need of those services; and Healing Hearts Bank, which provides loans to women who have been involved in domestic abuse.
All donations are tax deductible and donation slips will be provided upon request. For more information, contact Chajuana Trawick, chair of the fashion design program, at 636-627-2585 or ctrawick@lindenwood.edu, or Patrick Walker, of the Nonprofit Administration Department, at 636-627-2573 or pwalker@lindenwood.edu.