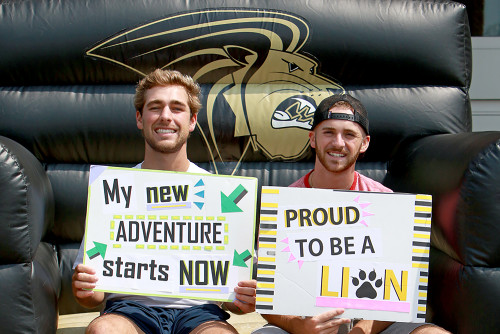 Lindenwood University welcomed the class of 2022 this week. Freshman enrollments increased 13 percent over 2017 with transfer enrollments also increasing this year. The class includes students from 39 states and 38 foreign countries with nearly 1,200 new students expected to enroll.
"What we are most excited about is the academic quality of this class," said Terry Whittum, vice president for enrollment management. "This class, on average, improved across the board in terms of high school GPA, ACT scores, and SAT scores. All indicators point to this being the strongest academic class in recent history."
Fall semester classes begin Aug. 27.
View the photo gallery below.