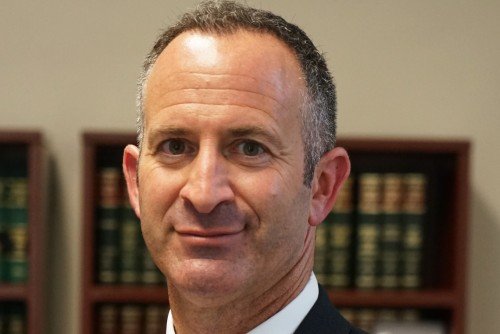 Dr. Grant Shostak has been named dean of Lindenwood University's School of Human Services. Shostak has been director of the graduate criminal justice degree program at Lindenwood since 2012.
Prior to working at Lindenwood, Shostak was director of career development at the University of Missouri School of Law in Columbia and, before that, practiced law from 1996 through 2011. He also served on the Criminal Justice Act Panel for the U.S. District Court of Appeals as a district representative from 2006 to 2011 and in 2010 was a member of a U.S. magistrate judge merit selection panel for the U.S. District Court—Eastern District of Missouri.
"I am honored to serve as the dean of the School of Human Services and humbled by the support of our dedicated faculty and administration," said Shostak. "I am excited about the great opportunities that await our students, both academically and professionally. Given the already refined and focused direction, I expect the school to continue its prominence and upward trajectory."
The School of Human Services offers degrees in Christian ministry studies, criminal justice, fire and paramedic science, military science and aerospace studies, nonprofit administration, public administration, and social work. The school holds a specialized accreditation from the Council on Social Work Education, the nation's sole accrediting agency for social work education.