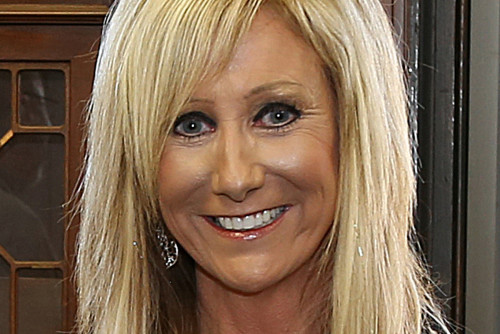 Dr. Suzy Jones has been named the new dean of students at Lindenwood University-Belleville.
"Dr. Jones is known to nearly everyone on campus by her nickname, 'Dr. Sparkles,' and that truly represents who she is and what she will bring to this role," said Dr. Brett Barger, president of the Lindenwood Belleville campus. "She does her job with great excitement and enthusiasm, and she brings the same qualities out in the people who work for her."
Barger said it was of the utmost importance to fill the dean's role with a person who was in touch with the students and who would work tirelessly to advocate for the things important to them. Jones, who has worked at Lindenwood Belleville since 2015, aspires to live up to the expectation.
"I am very passionate about overall student success, not only in the classroom but throughout the entire college experience," said Jones. "During my first two years at Lindenwood Belleville, I was the director of the Academic Success Center, and this past year I transitioned into the role of interim associate dean of students. When the Academic Success Center and Student Services merged into one consolidated department this past summer, I saw the dean of students position as an exciting opportunity to continue my efforts of improving student success while also working with other areas that significantly impact students' college experiences."
Jones said she is open-minded when it comes to her plans for the new job.
"I believe in order to continually grow and develop as a department we must continue to explore new ways to improve our services; progression develops from innovation," Jones said. "One of my priorities for this new position is to look individually at all of the services under our department and explore options for improvements, regardless if they are big or small. I am very excited about the changes we have already made and look forward to seeing what our department can accomplish in the new year."
Barger said he plans to hold an event of campus to formally announce Jones' promotion to students after they return from the holiday break.
Dr. Angela Wingo-Rust served as the Lindenwood Belleville dean of students from 2010 until she passed away in 2016. Since then, Dr. Thomas Trice served as interim dean of students. Trice said, while he enjoyed his time in the role, he is eager to get back into the classroom and fulfill his passion for teaching.