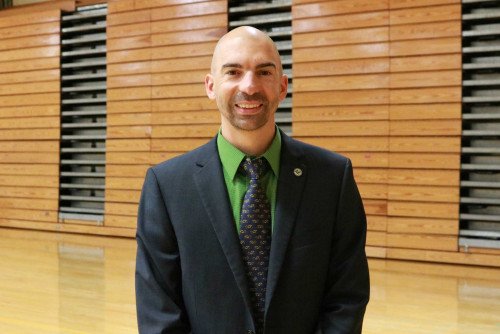 Lindenwood alumnus Joshua Scott will receive an awards citation from the National Federation of State High School Associations (NFHS) at the 49th annual National Athletic Directors Conference on Dec. 17, 2018.
The NFHS is the national leadership organization for high school sports and performing arts activities. The NFHS annually presents citations to outstanding athletic directors, recognizing their contributions to interscholastic athletics at local, state and national levels.
Scott, who graduated from Lindenwood in 2008 with a master's degree in educational administration, has been the director of athletics for Springfield Public Schools in Missouri since July 1, 2018. Prior to his position in Springfield, he was the district athletic director for Waynesville School District in St. Robert, Mo.
Scott began working at the state level in 2009, working with the Missouri State High School Activities Association (MSHAA) and the Missouri Interscholastic Athletic Administrators Association (MIAAA). Scott was named Missouri Athletic Director of the Year in 2017.