The future of Southern Illinois transportation passed last week through Lindenwood University-Belleville.
The university on Feb. 6 hosted the Southwestern Illinois Leadership Council's regional transportation discussion panel. During the event, state and private transportation leaders pondered the future of multi-modal priorities, America's Central Port, Mid-America Airport, and transportation funding in Illinois.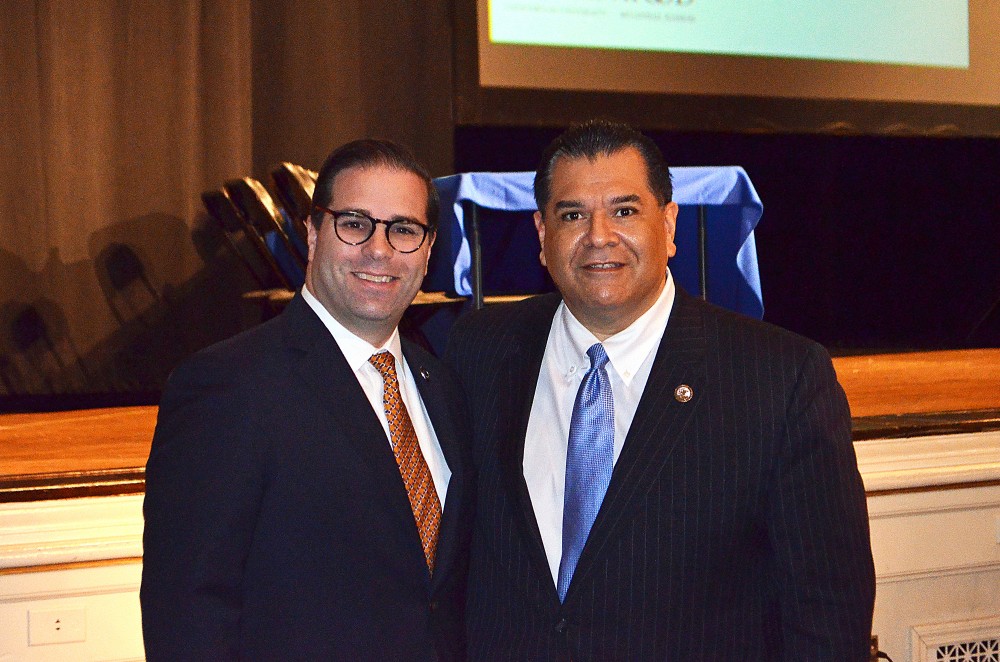 "Lindenwood University was honored to host an event that brought together a bipartisan group of elected officials, business and community leaders and the community at large to discuss meaningful steps towards ensuring our region stays on the forefront of job creation as well as being attractive for investment," Lindenwood Belleville President Brett Barger said. "In addition, we were able to give a firsthand view of how civic progress happens to our students who were in attendance."
Illinois Department of Transportation Secretary Randy Blankenship told people in attendance in the Lindenwood Auditorium that he'd like to see transportation funding revamped in a way that called for the people who use the state's roads, bridges and ports take more responsibility in paying for their upkeep and improvement. He said Illinois hasn't had an increase in transportation infrastructure funding in years.
"Our needs for infrastructure improvements in this country are huge," Blankenship told the audience. "We can't ignore them any longer. We can't continue to put band aids on wounds."
One example of a project that needs immediate – and expensive attention – is the Merchants Bridge that carries railroad freight over the Mississippi from the metro-east to St. Louis. The bridge, which was put into service in 1890, no longer allows two trains to cross at the same time and is forced to turn away some individual freight trains because they weigh too much.
The Terminal Rail Road Association, which owns the span, said it would cost about $219 million to replace and that the bridge could be down to its last 10 years of service. Leaders at the meeting agreed keeping the rail road bridge, which plays a large role in getting good from the metro-east, down the Mississippi to the Port of New Orleans and on to international markets, is a top transportation priority for the region.
Barger said the meeting was positive for both the university and the participants. He said he is glad Lindenwood Belleville is assuming a larger role in planning the future of the metro-east.
"Adding this event to the Congressional debates that occurred here in October, we are becoming a recognized site for events that matter and represent progress in the metro east," said Barger.