Dr. Amani Ismail comes to Lindenwood - Belleville's Communications Department from the American University in Cairo, Egypt, where she has served as assistant professor of journalism and mass communications since 2009. Ismail was previously an assistant professor of journalism at California State University, Northridge and an instructor at the University of Iowa, where she earned her PhD.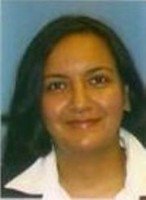 Ismail's experience in international mass media includes an extensive list of published research articles and her own book, titled Mission Palestine: The Second Intifada in the American Elite Press, published in 2010. She has also presented her research at a host of conferences and conventions, including the International Communication Association and the Association for Education in Journalism and Mass Communications. In 2009, she was featured on the front page of the American University in Cairo's Faculty Publication List for exceptional research record.
Before she began her career as a professor, Ismail also served as a reporter for the Iowa State Daily in the U.S. and the Arab Times in Kuwait. She is fluent in Arabic and English with near-native fluency in French as well.
In addition to her list of accomplishments, Ismail also believes in "reciprocal learning" between students and professors. According to Ismail, students should not be afraid to ask questions in class, and while professors use their experience and knowledge to enrich each student's way of thinking, students also have the power to inspire their teachers.
"At LU-Belleville, I want my students to regard my class more as an opportunity to explore knowledge not encountered before, as well as understand the world and themselves better, than yet another hurdle to cross to earn a degree," she said.