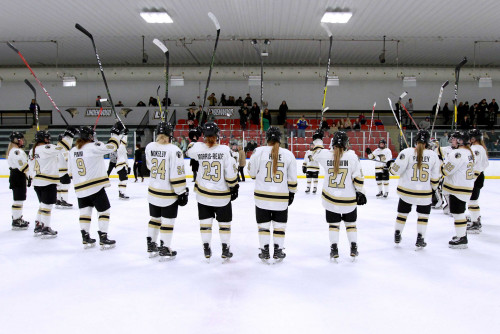 Lindenwood University and the city of Wentzville, Mo., announce the sale of the Lindenwood Ice Arena by the university to the city. The purchase was approved by the Wentzville Board of Aldermen at its meeting on June 12. The sale price of $2 million will be paid in annual increments of $100,000 over the next 20 years.
The 70,000-square-foot arena has been home to Lindenwood's men's and women's ice hockey teams since 2004. It has two regulation ice rinks, which serve for practices and competitions. The facility has also offered public skating sessions and instructional hockey programs for youths.
Lindenwood's hockey programs will be a primary tenant at the new 277,000-square-foot Centene Community Ice Center in St. Louis County's Maryland Heights, along with the St. Louis Blues and St. Louis Lady Cyclones. Lindenwood's men's and women's hockey teams will practice and compete at the new facility, which is slated to open in September and is managed by the St. Louis Legacy Ice Foundation.
"We are grateful to the Wentzville community for its support of the Lindenwood Ice Arena, and we are pleased that the City of Wentzville will continue to operate it as a community recreational resource," said Art Johnson, interim president of Lindenwood University.
The City of Wentzville states that the facility will be added to its parks and recreation amenities and will offer public skating, hockey tournaments, instructional programs, and special events.