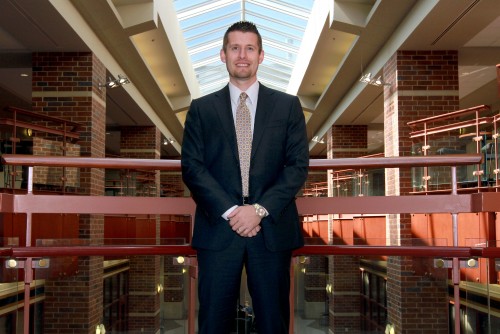 Lindenwood University has been ranked in the top 200 higher education institutions in the United States hosting 1,000 or more international students, according to a report from the Institute of International Education.
With 1,236 international students, Lindenwood ranks 188 out of more than 3,000 colleges and universities in the U.S. New York University leads the nation with 11,146 international students.
"For many years Lindenwood has made a concerted effort to foster a campus culture dedicated to multiculturalism, interculturalism, and inclusion," said Ryan Guffey, vice president for student development and global affairs. "Because international students typically consider multiple countries when identifying their higher education options, we are very proud that Lindenwood remains a top choice to obtain a world class education."
In addition, Lindenwood ranks sixth in Missouri in international enrollment, behind the University of Missouri-Columbia (2,576), Washington University (2,449), Missouri State University (1,635), the University of Missouri-Kansas City (1,415), and Missouri University of Science and Technology (1,371).
According to the IIE, in 2013/14 the number of international students in the U.S. rose by 8 percent and reached 886,052. Among the states, Missouri has the 12th largest number of international students with a total of 18,205.