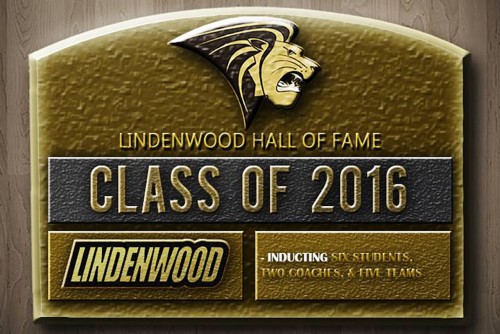 Lindenwood University held its 2016 Sports Hall of Fame Banquet on Saturday night. The tenth induction class was one of the largest in the program's history. It was also special in that the banquet returned to the Lindenwood campus and was held in Hyland Arena.

The class of 2016 included six individual student-athletes in Shelby Anderson (baseball), Laura Boland (lacrosse), Richard Rose (basketball), Cory Spradling (hockey), Philip Staback (football), and Krista Yoder (volleyball). Two former coaches, Mike Elam (shooting) and Craig Penrose (swimming and diving), were also inducted.

Three national championship teams were inducted in the 2006 men's swimming 400-yard relay team, the 2009 shooting team, and the 2011 cheerleading squad. Two other teams were inducted in the inaugural Pioneer category. Those were the 1970-71 men's basketball team and the 1989 football team.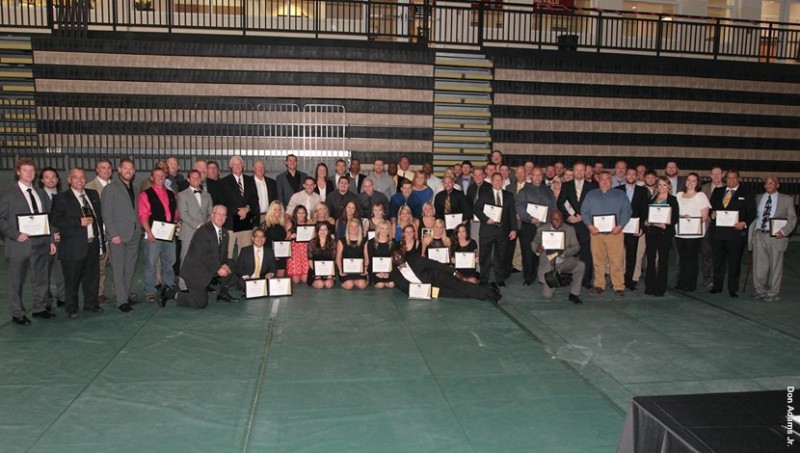 President Michael D. Shonrock and Vice President for Intercollegiate Athletics Brad Wachler both spoke at the event and presented the awards. Lindenwood alum and current Director of Event Management Mike Morgan was the Master of Ceremonies.
For more information on this year's Hall of Fame class, visit the Sports Hall of Fame page by clicking here.