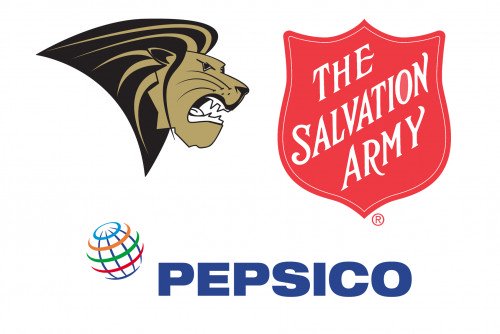 Lindenwood students, including athletic teams and student organizations, will compete with each other for the "Ring the Bell Challenge" at Schnuck's (1900 First Capitol Drive in St. Charles).
The teams and organizations are partnering with Pepsi and the Salvation Army, ringing the bells at the familiar red Salvation Army kettles on Dec. 5 and 6 from 10 a.m. to 7 p.m. to see which group can raise the most money to help the St. Charles community.
On Wednesday, Dec. 5, Cheerleading will be there from 10 a.m. to 1 p.m. Men's Golf takes over from 1 to 4 p.m., and Water Polo finishes out the day from 4 to 7 p.m.
Thursday, Dec. 6 will find the Lindenwood Student Government ringing bells from 10 a.m. to 1 p.m., followed by Delta Zeta and Phi Lambda Chi from 1 to 4 p.m. and Alpha Phi Omega and Tri Sigma from 4 to 7 p.m.
"The Ring the Bell Challenge is an exciting way for our students to become involved with the community and make difference," said Shane Williamson, associate vice president and dean of students, Student Life and Diversity. "The new partnership with Lindenwood University, Pepsi, and the Salvation Army is a reflection of our commitment to serving our local community."
Winners of the competition will be announced on Dec. 10 at 4:15 p.m. in the Library and Academic Resources Center Theatre, room 343.
The Salvation Army in St. Charles provides a soup kitchen and food pantry, as well as a variety of other services for the needy.