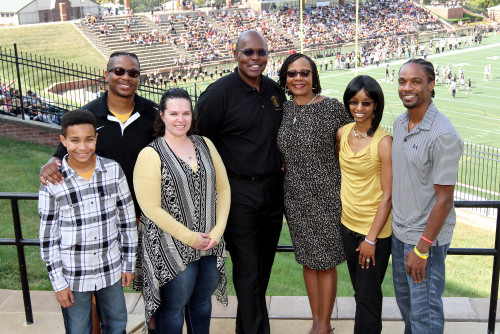 The 2018 Lindenwood University Homecoming and Reunion celebration is Oct. 17-20, and we honor the classes of 1968, 1993, and 2008. This year's theme is "One Roar."
Homecoming events kick off Wednesday, Oct. 17, with the second annual Homecoming Bonfire at the Flowers Hall lawn at 8 p.m.
Thursday, Oct. 18, you will not want to miss the "Back to the 90s" lip sync competition and pep rally at 8 p.m.
On Friday, Oct. 18, see the latest styles at the 7th Annual Nelly Don Alumni Fashion Show at 4 p.m. You can also save a life by donating blood at the Red Cross blood drive from noon to 5 p.m.
Events for Saturday, Oct. 19, include a 5K Fun Run/Walk at 7 a.m. with proceeds benefitting the Backstoppers organization, the annual homecoming parade at 10:30 a.m., and the homecoming football game versus Northwest Missouri State at 1 p.m.
For more information and a detailed schedule of events, please visit www.lindenwood.edu/homecoming. For more information or for requests to participate in the parade, please contact Nikki Cornwell at (636) 949-4717 or ncornwell@lindenwood.edu.