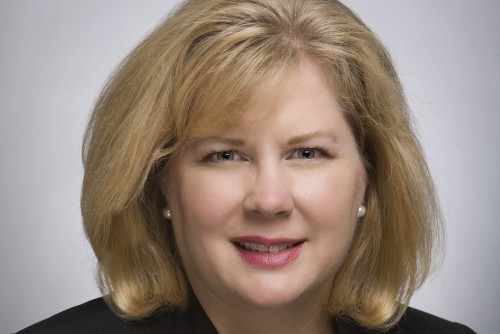 Lindenwood University has appointed Dr. Susan Mangels to the position of vice president for Institutional Advancement, effective July 15, 2012. She joined Lindenwood's Institutional Advancement Office as Director of Corporate and Foundation Relations in August 2011, prior to which she was president of Lexington College in Chicago from 1997 to 2011. She replaces Dr. Lucy Morros, who retired earlier this year.
Mangels serves as a trustee of Lexington College and is on the board of the St. Louis Planned Giving Council and the cabinet of the Women's Leadership Society of the United Way of St. Louis. She has served on the American Council on Education's Commission on Women in Higher Education and on the Board of Directors of the Women's Foodservice Forum. She is a past trustee of Morgan Park Academy and Kingswood Academy and past board chair of the Chicago Culinary Guild.
Her research centers on leadership, work-life balance, and female executives. Mangels holds a BA from Furman University, an EdM from Harvard University, and a PhD in Education Policy from the University of Illinois. She speaks frequently on the topic of work-life balance.
"We are very pleased that Dr. Mangels has accepted the position, and we know that with her characteristic energy, vision, and intelligent resolve, she will spearhead a vigorous new era for our Institutional Advancement Office," said Lindenwood President James D. Evans.
Mangels said she is pleased to be a part of an institution with such a strong heritage and is equally excited about Lindenwood's future.
"I came to Lindenwood because I was intrigued by its long history and vibrant present," Mangels said. "Now, I am excited about the tremendous opportunity that we have to steward our rich past and at the same time move the university into the future."
Lindenwood University, founded in 1827, is an independent liberal arts university offering more than 120 undergraduate and graduate degree programs in diverse areas of study and traditional and accelerated formats, including online. Lindenwood operates a residential campus in historic St. Charles, as well as 10 extension centers throughout the St. Louis Metropolitan Area.