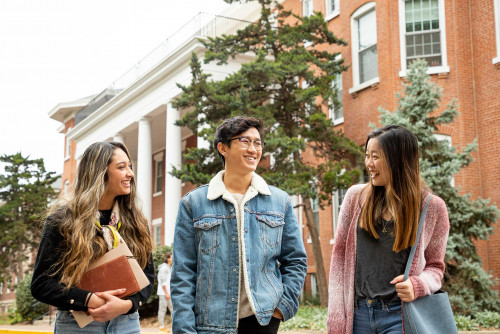 In an effort to support students during the COVID-19 pandemic, Lindenwood University is not raising costs of tuition, room and board for the 2020-2021 academic year.
"We want to support our students and keep higher education accessible in these trying times," said John R. Porter, Lindenwood University president. "Lindenwood is already one of the most affordable private institutions for higher learning, and we are holding the line on costs to better serve those who wish to further their education."
Lindenwood's annual tuition will remain at $18,000, with room and board staying put at $9,200. This cost freeze is in addition to a decrease in tuition for summer classes announced last month. Summer undergraduate courses will be $50 per credit hour, which is one-ninth last year's cost, for students who were enrolled in at least one on-ground course for Spring 2020.
"We hope our decision to keep a Lindenwood education affordable will allow our many great students to continue their development, and we hope it makes it easier for many new students to start their journeys here at Lindenwood," Porter said.