The Lindenwood University Department of Nonprofit Administration is looking for the toughest professionals to enter the Nonprofit Bootcamp: Is Your Nonprofit F.I.T. (Fundraising/Finance, Information Technology, Training & Development)? at Spellmann Center, from 7:30 a.m. to 5 p.m. on Aug. 14.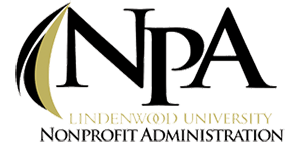 Nonprofits often require specialized training in areas that include fundraising, financial capacity, information technology, and training and development to help them achieve sustainable results. Through interactive workshops, the Nonprofit Bootcamp will provide nonprofit organizational executive directors, managers, board members, volunteers, and students with the tools and knowledge that will enable them to deliver more services to community stakeholders, better utilize technology, expand community impact, and increase overall program support.
Individual tickets are $99, with student prices at $49. Table prices for exhibitors are $79 per organization. Individual exhibitor/conference combinations are $129. Continental brunch, buffet-style lunch, coffee, and snacks are included. The conference promises exhibitions, door prizes, an executive roundtable, and many opportunities to network and collaborate.
For more information, contact conference host and moderator Patrick Walker, Associate Professor of Nonprofit Administration at Lindenwood, at (636) 627-2573 or via email at pwalker@lindenwood.edu.