Lindenwood University's 2012-2013 Nonprofit Professional Development Series will continue in March with a presentation by Jason Huff, Director of Institutional Giving at St. Louis College of Pharmacy. He will deliver the address "Majoring in What You Think Are the Minors: Developing a Major Gift Campaign When You're Not Building Anything!" from 3:30 to 5 p.m. on Wednesday, March 6, in the Memorial Arts Building's Latzer Hall.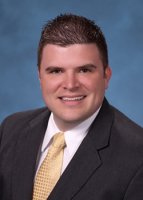 Huff has spent his entire career in the non-profit sector, including positions in higher education and social services. Through his presentation, he will share his extensive knowledge on motivating individuals to become major gift donors for special projects and operating needs.
The Memorial Arts Building is located on Lindenwood's main St. Charles campus at 209 S. Kingshighway in St. Charles, Mo. The cost to attend is $15 in advance or $25 at the door if space permits.
To register, contact Julie Turner, Associate Professor and Chair of Nonprofit Administration, at (636) 949-4652 or jturner@lindenwood.edu.