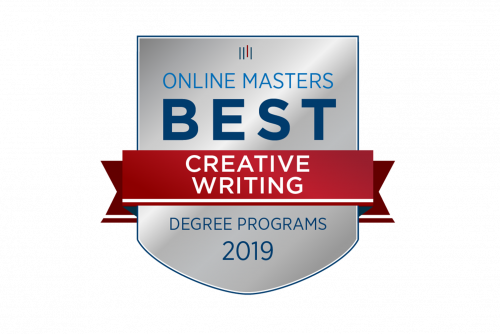 OnlineMasters.com has named the Lindenwood University online Master of Fine Arts in writing degree the number-2 online creative writing program in the United States while naming it "Most Innovative" of the ranked programs.
The website touts the delivery method of the program, which provides students the options of online, on-campus, or hybrid delivery. The program features craft and literature classes, as well as writing workshops to help students develop the skills necessary for the creative writing field.
OnlineMasters.com used three main factors in their methodology; academic quality and student success each count for 40 percent of the ranking while affordability counts for 20 percent.
"Online Masters' recognition of our program as 'Most Innovative' is a wonderful acknowledgement of the variety and flexibility we provide for our MFA in writing students, through our multi-genre coursework and our course delivery options," said MFA in Writing Program Director Beth Mead.
For more information about the MFA in writing, visit the web page or contact Lindenwood Admissions at (636) 949-4949.