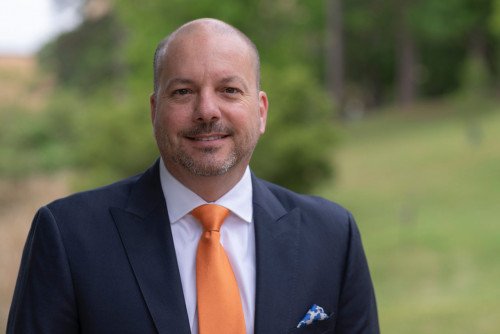 Lindenwood University has named Orrie Covert vice president for advancement and communications. A veteran fundraiser in higher education, Covert will be based at Lindenwood's St. Charles campus, starting Jan. 20.
"Orrie has a record of success over nearly 20 years in higher education, the majority of which have been in senior leadership positions," said John R. Porter, president of Lindenwood University.
Covert has held positions at Syracuse University, Northwest Missouri State, the University of Florida, the University of Missouri, and the University of Texas at Tyler, where he has served as vice president for advancement since 2018. He has been a part of numerous successful fundraising initiatives, including billion-dollar capital campaigns at the University of Missouri and the University of Florida, respectively, and realized the largest cash gift, $2.1 million, in the history of Northwest Missouri State.
As vice president for advancement and communications, he will manage the development, alumni, marketing, and communications functions of the university and will be housed at Warner Hall.
"Lindenwood University is an excellent university with incredible traditions and a long history of alumni and donor support," he said. "I'm excited to join President Porter and this talented advancement and communications team."
Covert earned his Master of Public Administration degree from Syracuse University and a certificate in fundraising and alumni programs from the University of Missouri at Kansas City along with his business administration degree from Graceland University.