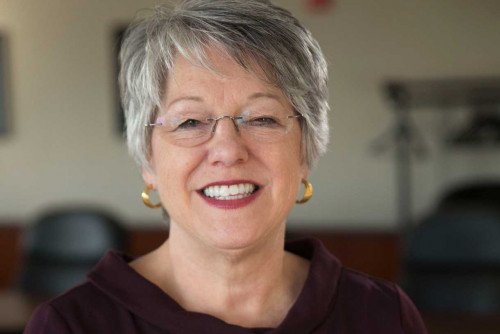 Dr. Marilyn Abbott, provost and vice president for academic affairs, has announced she will retire from Lindenwood University in July of 2020, concluding a 22-year career with the university.
Abbott started at Lindenwood in February of 1997 as director of environmental management in Campus Operations and was named dean of the School of Sciences in June of 2000. She served as associate provost starting in January 2011 and was named interim provost in June 2015. The interim tag was removed in December of that year.
"During my 22 years at Lindenwood, I have seen the university grow and develop from a struggling small college to a thriving regional university," Abbott said. "There have certainly been challenges along the way, but it has always been interesting."
Prior to coming to Lindenwood, Abbott was a research group leader at the Anheuser-Busch Corporation from 1987 to 1997. She has a bachelor's degree in biology from Indiana University, and a Ph.D. in biological sciences from Purdue University. She was a post-doctoral scientist at the University of Wisconsin from 1981 to 1985 and was a postdoctoral research fellow at Harvard University from 1985 to 1987.
"Lindenwood University has been fortunate to have Dr. Abbott on its leadership team for more than two decades," said Lindenwood President John R. Porter. "Please join me is wishing her the best during her remaining time at Lindenwood and as she moves forward into the next phase of her life."
A national search will be launched to hire Lindenwood's next provost.