The Lindenwood University School of Education has met every Department of Elementary and Secondary Education standard in Missouri's required Annual Performance Report for Education Preparation Programs, paving the way for continuous state accreditation.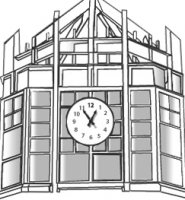 Dean Cynthia Bice said the new DESE report requires collection of a myriad of items, but in particular contains student GPAs, assessment scores, etc. The DESE approval assures that Lindenwood has satisfied certain requirements established for the state and that the institution has attained a high level of quality.
"The requirements are more rigorous than ever before," said Bice. "It is a very meaningful and powerful statement about the strengths of our programs."
The DESE approval comes just as the School of Education prepares for an initial accreditation evaluation with the newly formed national Council for the Accreditation of Educator Preparation (CAEP) in late January. Bice said the CAEP is the consolidation of the National Council for Accreditation of Teacher Education (NCATE) and the Teacher Education Accreditation Council (TEAC). Lindenwood has been a member of TEAC in good standing for 14 years.