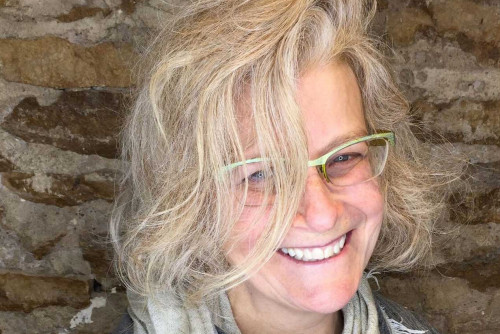 Award-winning fantasy and sci-fi author Kij Johnson will continue the Lindenwood University MFA in Writing program Craft Talk series from 7 to 8 p.m. Thursday, March 28, at Harmon Hall Room 136 on Lindenwood's St. Charles campus. The event is free and open to the public.
Johnson will share insights from her experience as a novelist and editor in a presentation geared not just to science fiction writers but to fiction writers in general.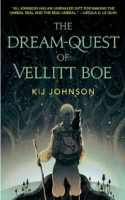 Johnson's work has been recognized with three Nebula Awards, two World Fantasy Awards, the Hugo Award, the Sturgeon Award, and various others. Her most recent books are The Dream-Quest of Vellitt Boe (a re-telling of an H.P. Lovecraft tale through the eyes of a female protagonist—NPR Review); The River Bank (a sequel to Kenneth Grahame's The Wind in the Willows); and her first collection of short fiction, At the Mouth of the River of Bees, published by Kelly Link's Small Beer Press (NPR Review). Johnson also wrote two well-received novels set in Heian, Japan: The Fox Woman and Fudoki.
Johnson has worked in publishing, comics, trading card and roleplaying games, and tech. She currently serves as associate professor of creative writing at the University of Kansas, where she is also associate director for the Gunn Center for the Study of Science Fiction.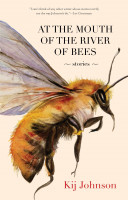 Light refreshments will be served; event co-sponsor Left Bank Books will have books available for purchase and for Kij Johnson to sign.
Lindenwood University is located at 209 S. Kingshighway, north of Interstate 70 on First Capitol Drive. To get to Harmon Hall, enter campus by turning left on Watson Street from Kingshighway, one traffic light north of the main university entrance at First Capitol Drive and Kingshighway. On Watson Street, drive a tenth of a mile and take the third left into campus at Roemer Hall. Harmon Hall is on the right. Follow the road a short distance and turn right to access to building's parking lot. Signs will be posted to mark the route.
For more information, contact Gillian Parrish, assistant professor, MFA in Writing program, at gparrish@lindenwood.edu