There are many reasons people like living in St. Charles. Residents and tourists alike are drawn to the cobblestone of Main Street for dining and shopping experiences unique to the area. While the city has a rich history of being the state's first capital and launching point for Lewis and Clark's westward expedition, it forges ahead with new multi-use developments like Streets of St. Charles and University Commons.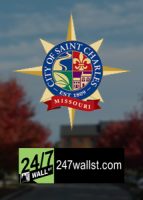 Last month, 24/7 Wall Street, a digital business and financial news operation, ranked St. Charles as one of the "50 Best Cities to Live." Crime rates, employment growth, housing stock, cost of living, and education rates were factors considered in the rankings. St. Charles was ranked 47th.
Lindenwood University has been an instrumental part of St. Charles life for 187 years. The university's growth over the past two decades has played a vital role in the transformation of the city. The once small women's college is now a robust university that boasts 27 NCAA athletic programs and 200 degree programs for approximately 16,000 students.
As one of the largest employers in St. Charles, Lindenwood helps the city maintain a low unemployment rate. The 24/7 Wall Street report cited St. Charles as being one of the safest cities to live in with a crime rate less than half of the national average.
"It is gratifying that another objective third-party organization recognizes the greatness of our city," stated St. Charles Mayor Sally Faith. "It confirms we are doing things right."