Three Lindenwood University-Belleville education students enjoyed the rare opportunity to meet some of their literary heroes in person at the Illinois Reading Council 2017 Conference.
Ciara Henderson, of Troy, Ill.; Alissa Wieman, of O'Fallon, Ill.; and Ilsie Calles, of Van Nuys, Calif., were asked by Dr. Stephanie Yearian, associate professor of education leadership, to research and interview children's authors who would be appearing at the conference and then make a presentation about them when they arrived at the event in Peoria.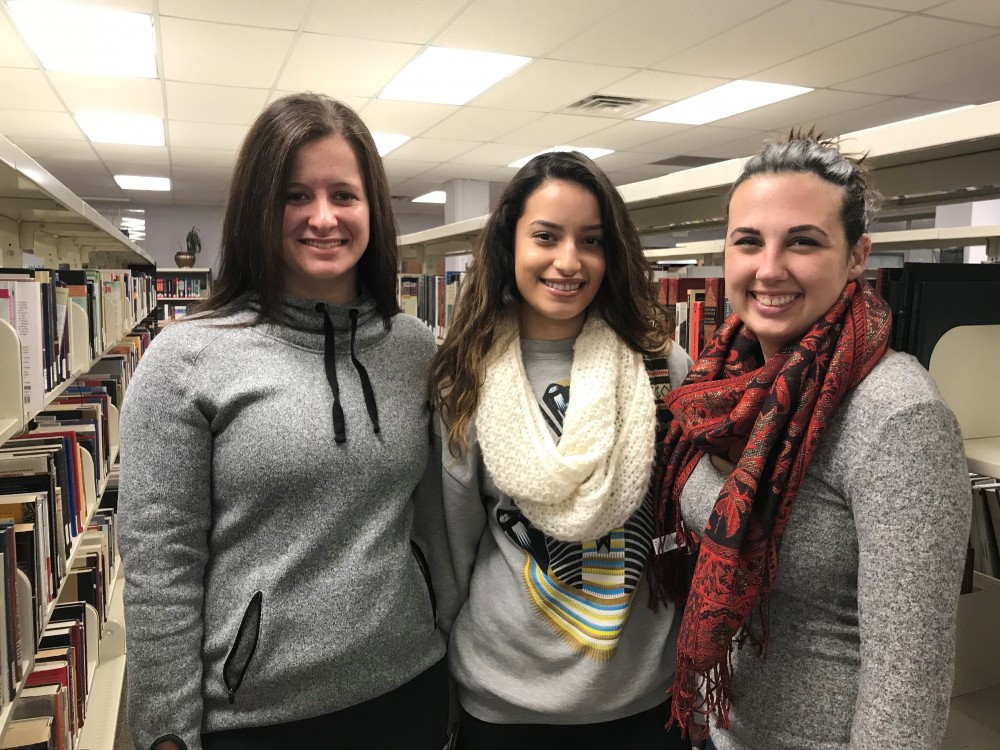 "These students did a research project and presentation in class, and I was impressed with their work, so I asked them to do the same thing for authors at the conference," said Yearian. "I knew they'd do a really great job."
Yearian said it's a great experience for prospective teachers to get to meet authors because reading is such an important component in the education of children.
"I think we were all nervous when we were on the way to the conference about making presentations in front of people," said Henderson. "I think we were all wondering 'why are we here?' But once we got to the room and got started, it was great. We learned so much while we were there, and we all ended up bringing home a lot of books."
Each student handled one of the many authors at the conference with Henderson interviewing and speaking about elementary educator turned writer and college professor Jennifer Serravallo and Calles working with Matt de la Pena, New York Times bestseller and winner or the Newbery Medal and National Council of Teachers of English Intellectual Freedom Award.
Pictured, left to right, are Ciara Henderson, Ilsie Calles and Alissa Wieman, senior elementary education majors at Lindenwood University-Belleville.
Wieman's presentation was on author Aaron Reynolds, a New York Times bestseller who is from nearby Freeburg, Ill. She said it was a thrill to have Reynolds sign some of his works for her.
"He personalized them, signing, "Alissa, you're going to be a great teacher."