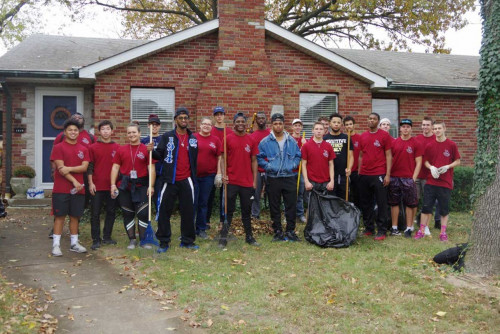 The Office of Student Life and Leadership at Lindenwood University-Belleville will host its inaugural Community and Campus Day of Service, Saturday, April 7, from 8 a.m. until noon.
According to Director of Student Life and Leadership Michelle Sanford, the university and its students place a priority on service learning and giving back to the communities that have contributed to the university's efforts.
"Our students today are very inclined to volunteer and be involved with community efforts more than ever," said Sanford. "With that, we'd like to hear from community members on how we can help them. So, I urge area residents to reach out and let us know what projects our students could help with."
Last fall, nearly 90 students assisted with beautification efforts at Peterson's Pond in West Belleville and also cleaned up four properties belonging to senior citizens who needed extra assistance maintaining their homes.
"We hope to continue to have a positive impact on the neighborhoods throughout Belleville," said Sanford. "This is a great way for us to partner with area residents, give back to the community, and also give our students a platform on which to practice volunteerism and community service."
On the day of the event, students will be assigned to various work projects and transported to and from the worksite by the university.