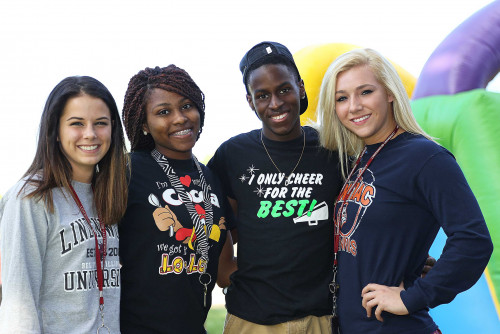 Lindenwood University-Belleville has scheduled two overnight visits for prospective students this summer.
"We're looking forward to hosting high school juniors and seniors so they can experience campus life and see what it's like to be a lynx," said Dean of Admissions Reeta Piirala-Skoglund.
The overnights are scheduled for Friday, June 29, and Friday, July 20. Check-in is at 5 p.m. with check-out at noon the following day. There is no cost to attend this event.
During the visit, students will get a chance to spend the night in one of the residence halls, meet current students, talk with faculty and attend mock classes, and receive information on the admission and financial aid processes.
To RSVP, call (618) 239-6242 or visit our Summer Overnight Visits page.