Three Lindenwood University-Belleville students have been accepted to participate in the prestigious St. Louis Regional Business Council's mentoring program.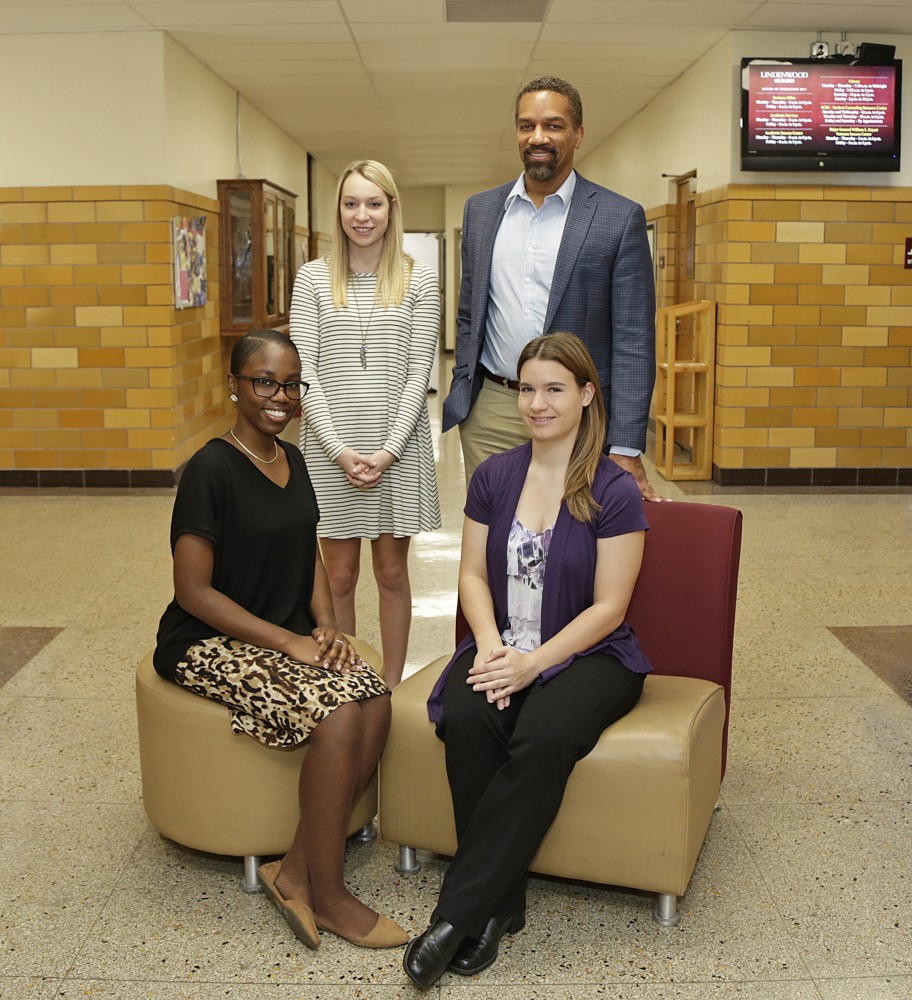 The students, junior Taylor Harris and seniors Amber Repke and Chloe Valentine, are a great fit for the opportunity, according to Dr. Chris Gourdine, Lindenwood Belleville Business and Entrepreneurship Division Chair.
"The three people who were selected are very ambitious, assertive, and bright go-getters who will do very well," said Gourdine. "This program has really high standards for acceptance, including a required grade point average of 3.8 and up, so these are highly impressive students. They realize what a great chance this is for them."
Students selected by the program will be paired with local business leaders who will share what they've learned over the course of their career and help guide their protégés to success.
"I'm extremely honored to have been picked for this," said Valentine, a marketing major from Smithton. "My hope is to get more knowledge about business. I just want to learn everything I can. This could definitely be a great start to my career."