Bachelor of Arts (BA) and Bachelor of Science (BS) offered in On-campus, and Online formats.
St. Charles / St. Louis
Finance Degree Program
Choose BS or BA Program
Flexible Schedules
Radically Affordable Tuition
HLC Accredited
Online or On-Campus
While earning your finance degree online, you will develop a strong background for conceiving, creating, and managing effective real-world business challenges. This diverse program consists of 78-80 credit hours.

This affordable online program offers flexible course schedules to help you advance in your career while managing the competing demands of your busy life.

The skills you acquire as a finance student at Lindenwood University will serve you well in the business world. Finance graduates are often employed in corporate finance, investment banking, and more.

The Lindenwood University accounting department offers a bachelor of science in finance, which includes subject-intensive coursework, and a bachelor of arts in finance, which is generally a more expansive and diverse curriculum. When you enroll in the finance degree program, you will learn the theories of finance as well as practical real-world skills needed to succeed in your chosen field of expertise.

If you are interested in the management of money, then a Bachelor's degree in finance is for you. A finance degree is essential for careers such as a chief financial officer or investment banker.

Lindenwood brings the best of the on-campus experience – affordable academic programs, unparalleled faculty support, and a community of diverse learners – into your home office via online learning. Flexible classes mean you can study when and where it's best for you.

Your academic advisors, library services, the career center, military student services, and other support systems are never more than a click or a call away. We'll make sure you have everything you need along the way.
A Path to Endless Career Opportunities
Finance professionals guide individuals, corporations, government agencies and other firms or organizations through financial struggles and uncertainty. They are also vital in their roles in short term and long term planning responsibilities.

Lindenwood University offers a Bachelor of Arts (BA), Bachelor of Science (BS), or minor in finance. The Finance Program is a Chartered Financial Analyst (CFA) University Affiliated Program. Our curriculum covers a significant (70%) portion of the CFA Program Candidate Body of Knowledge (CBOK). There are only 264 U.S. schools that have CFA University Affiliated Programs. CFA affiliated program indicates a high-quality curriculum and provides our students with CFA scholarships. As indicated on the CFA Institute site, an Affiliated University signals to their students and to employers that their curriculum is closely tied to the practice of investment management and is helpful to students preparing for the CFA® Program exams.
Earning a Finance Degree at Lindenwood University
Bachelor of Arts and Bachelor of Science in Finance

A Bachelor of Arts in finance requires 75-77 credit hours and a Bachelor of Science in finance requires 78-80 credit hours of business-related courses and electives, plus a general education core. The difference in a bachelor of arts and a Bachelor of Science is that the core of a BA is generally more diverse and a BS is more concentrated in the subject area. Topics of study for a degree in finance include financing business ventures, investments, financial institutes and markets, and many more topics sure to interest you.

If you pursue a BA or BS in business administration, you may earn an emphasis in finance by completing 12 of your 21-24 credit hours of elective coursework in finance.
Finance Faculty at Lindenwood University
The finance faculty at Lindenwood University is made up of degreed educators and professionals who know their subjects and have the experience to back up that knowledge. It is knowledge they will pass on to you. Small class sizes and easily accessible faculty ensure that you are afforded the attention and instructional time you deserve.
Lindenwood University Vital Stats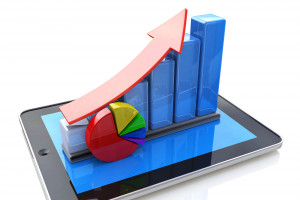 27% Higher Income
Our graduates have a 27% higher income than the national median 10 years after enrolling. Source: US Department of Education's College Scorecard/ Department of Treasury 2018.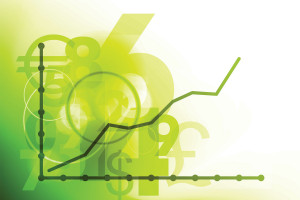 93% Success Rate
Investing in a Lindenwood education sets you up for success. 93% of Lindenwood graduates are employed or enrolled in graduate programs within 6 months of graduation.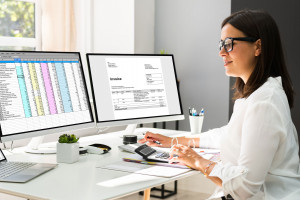 12K Tuition Savings
The investment to attend Lindenwood is $12,000 less expensive than the average cost of tuition at other private institutions within 200 miles.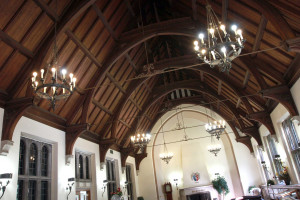 Most Affordable
Lindenwood's tuition is the most affordable for private schools in the area.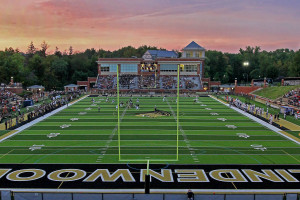 88% Scholarships
Lindenwood offers a wide range of scholarships to support student success. 88% of Lindenwood undergraduates receive scholarships. Source: The National Center for Educational Statistics.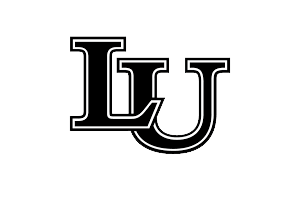 HLC Accreditation
Lindenwood University has been continuously accredited by the Higher Learning Commission (HLC) since 1921.