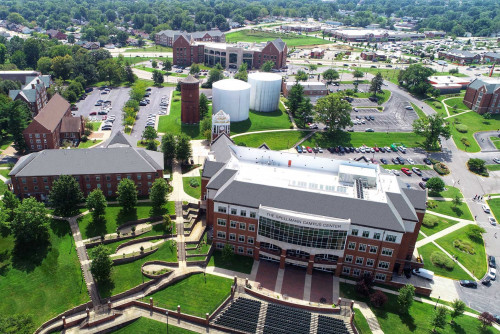 Lindenwood University announced March 16 that it will offer classes solely in a virtual format through the duration of the spring semester due to the COVID-19 pandemic. The move was announced in an email to students, faculty, staff, and parents from Lindenwood President John Porter.
Additional measures include suspension of university-sponsored travel and on-campus activities until further notice. In accordance with decisions by the NCAA and the GLVC conference, winter and spring athletic competition and practices have been canceled for NCAA and Student Life Sports programs.
"Our top priority is keeping our students, faculty, and staff safe, continuing to provide a Lindenwood education, and fulfilling Lindenwood's mission of service to the broader community," said Lindenwood President John Porter. "Throughout this evolving process, we have worked closely with public health officials to take the most appropriate actions for the Lindenwood community."
Lindenwood has established a web page, www.lindenwood.edu/coronavirus, with resources and information related to the pandemic and the move to virtual classes.