First-Year Programs is pleased to host and sponsor many programs, events, and initiatives dedicated to supporting the Class of 2021! We hope to see you get involved with:
Freshmen Council
First-Year Programs is excited to roll out a new student organization dedicated specifically to Freshmen! The Lindenwood Freshmen Council serves to provide first-year students a voice and part in planning and implementing freshmen programming. Freshmen Council will host and support impactful programs throughout the course of the academic year.
Freshmen Council is made up of freshmen representatives from each of the LNO course sections.
Interested in joining Freshmen Council? Contact Dacoda Scarlett at DScarlett@Lindenwood.edu or 636.949.4454 for more information!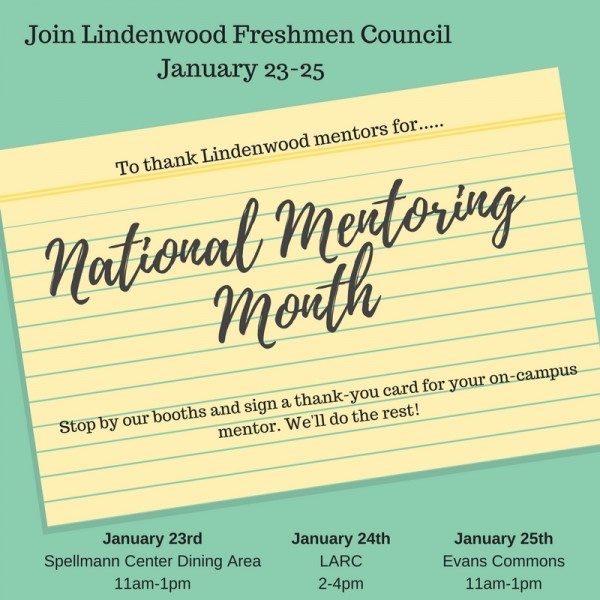 Freshmen Finale
Come celebrate the closing of Freshman Year with us! This fun, laid-back event is dedicated to YOU! We are proud of the work you have put into your first year here at Lindenwood and we invite you to celebrate with us.
More information to come!
April 26th, 2018 from 3:30-5PM
SASS Mentors
SASS mentors can help students with adjustment to the college environment, as well as assist in the development of important study skills, such as time-management, note-taking, and overall study strategy.
SASS mentors are available to both first-year students and upperclassmen.
SASS mentors are FREE for all undergraduate Lindenwood students
Email SASS@lindenwood.edu to schedule an appointment!