According to the first book of the Bible, God created humans on the sixth day and on the seventh, God rested. That means that for the first full day of existence for humanity we rested too. Rest, renewal, Sabbath, is a crucial component to the fullness of life. The school year can be busy and stressful. Sunday morning Chapel service is a time to step out of the busyness and stress for a few moments and find rest in God. Every Sunday morning at 10:30 a.m. includes a time of singing, a short message and an opportunity to pray individually or as a group. The service takes place in Sibley Chapel on the Ayres-facing side of Sibley Hall. Everyone from the Lindenwood community is invited to this non-denominational, low-key time for worship.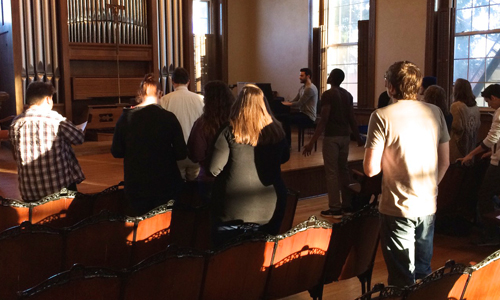 Sunday Morning Chapel Service
Every Sunday of the academic year.
10:30 a.m. - Sibley Chapel
Casual dress