We asked what you wanted from campus dining. Now you have it!
It's a great day of firsts! First day of classes, first chance to check out the new Spellmann Center Dining Hall, and President Shonrock's ceremonial "first bite" of Chick-fil-A on campus.

Posted by Lindenwood University on Monday, August 22, 2016
---
NEW! Dining Dollars
Perfect for the new convenience store, Dining Dollars are accepted at all dining locations throughout the campus. Similar to Lion Dollars, Dining Dollars can be managed through the Student Portal. A great benefit of Dining Dollars is you pay no sales tax on purchases, so it's like a built-in discount on every purchase! You can use Dining Dollars for lot of things, including:
add dessert to a meal combo at Chick-fil-A in Spellmann Center Dining Hall
get some toothpaste at Lion's Pride Market at 10 p.m. when you realize you're out
grab Caribou Coffee at Lion's Pride Market before that 8 a.m. class
pay for a guest to join you at Evans for a lunch buffet while you use a meal from your block meal plan
take a study break with a smoothie at Java 201 in the Butler Library
NEW! Meal Plans
Resident Meal Plans:
Traditional 19: 19

meal

s per week + $50 Dining Dollars

Flexible Value:

140 Block

Meal

s + $150 Dining Dollars

Most Flexible Value:

100 Block

Meal

s + $350 Dining Dollars
Commuter Meal Plans:
Plan 1:

$115 Dining Dollars for $100

Plan 2:

$290 Dining Dollars for $250

Plan 3:

$575 Dining Dollars for $500

Plan 4:

$825 Dining Dollars for $750
Sign up for your Fall Semester Meal Plan through your Student Portal by May 5th!
NEW! National Brands

We've brought two brands students voted most appealing in a recent survey to create a well-rounded dining experience. Chick-fil-A and Qdoba now offer their delicious and healthy variety of options in the Spellmann Center. Caribou Coffee products are also served in the new Lion's Pride Market convenience store!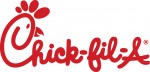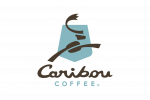 Extended Hours

Students have at least one food option on campus 7 a.m. - 11 p.m. Monday through Thursday, thanks to the Lion's Pride Market convenience store.
Spellmann Center Dining Hours
Monday – Thursday
 7:00 a.m. - 8:30 p.m.
 
Friday
7:00 a.m. - 7:30 p.m.

Saturday
11:00 a.m. - 6:30 p.m.
 
Sunday
Join us at Evans Commons Dining Hall
Spellmann Dining will offer a value exchange that may be used as your meal plan for that meal period. If you choose other items you will be charged and may pay with declining balance, cash or credit. Your One Card System will be activated on the first day of classes and you will be able to deposit money through the Lindenwood University Portal. Board Students can also track the Dining Dollars. Missed meals will not be carried over.
Evans Commons Dining Hours
EVANS COMMONS DINING HALL HOURS


Monday – Friday
Hot Breakfast — 7:00 a.m. - 10:00 a.m.
Lunch — 10:30 a.m. - 2:00 p.m.
Dinner — 4:30 p.m. - 7:30 p.m.
 
Saturday
Closed
Join us at Spellmann Center Dining Hall
 
Sunday
Brunch — 11:00 a.m. - 2:00 p.m.
Dinner — 4:30 p.m. - 8:30 p.m.
Butler Hall Grab & Go
Butler Hall Grab & Go
Grab & Go will be offered for breakfast 7:00 a.m. to 10:00 a.m. and lunch between the hours of 10:00 a.m. and 2:00 p.m., Monday thru Friday.
Butler Grab and Go is part of the meal plan using the One Card system. Use your meal plan, cash, credit or declining balance.
The menu selection will continue to evolve in the manner best accommodating the most amount of students in the least amount of time.
Grab and go lunches will be distributed from The Loft.
The Loft Grab & Go menu and cash sales 7:00 a.m. until 2:00 p.m. Monday thru Friday.
Lion's Pride Market - Spellmann
NEW! CONVENIENCE STORE – LION'S PRIDE MARKET
The Lion's Pride Coffee Co. location is expanding to include a full convenience store and will offer a range of fresh-brewed Caribou Coffee products, full line of beverages, sandwiches, salads, grill items, ice cream novelties, smoothies and other snack. You can even grab toiletry items. The new Dining Dollars meal plan feature will allow students to make purchases anytime, not restricted to meal plan times.
Java 201 at Butler Library
Java 201 at Butler Library
Java 201 Coffee at Butler Library
Monday – Friday
7:00 a.m. - 5 p.m.