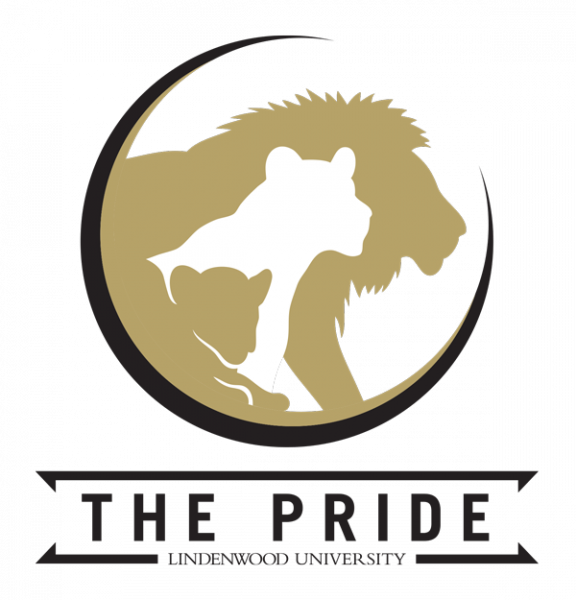 All first year students at Lindenwood University are housed in our designated first year residence halls. These halls are Flowers, Mathews, Pfremmer, and Reynolds, and they are collectively known as "The Pride". Pfremmer Hall and Flowers Hall are our co-ed halls, Mathews Hall is male only, and Reynolds Hall is female only. These residence halls offer two person rooms with a "Jack and Jill" style bathroom that connects to another two person room. There are also handicap accessible rooms available.
Each student is provided with a dresser, desk, chair, closet or wardrobe, and a twin XL bed. Our residence halls are complete with air conditioning, cable television, laundry facilities, and Wi-Fi. The main floor of each residence hall has a fully furnished lounge complete with a television and a microwave.
The Pride is conveniently located near Lou Brock Sports Complex, Evans Commons, the field house, Harlen C. Hunter Stadium, J. Scheidegger Center for the Arts, and the Hyland Arena / training room.
Housing applications for incoming first year students for Fall 2021 are now open. Access StarRez to start your application today.
First Year Residency Policy and FAQs
First Year Residency Policy
Research has shown that first year students who reside on campus in residence halls are more successful in their collegiate experience than students who commute to campus.  For this reason, Lindenwood University requires all incoming first-time full time students to reside in a designated first year resident hall. Students who transfer with less than 24 credit hours earned will also be subject to the first year residency policy. At the end of each academic year, students residing in designated first year halls will be ineligible to renew their housing assignment for the following fall term. Choice of housing is competitive and assigned on a first-come first-serve basis.

First time students may be eligible to move to an upperclassmen hall if they have earned more than 24 credit hours. Credit hours that were earned during high school (AP credits, CLEP, dual-enrollment) do not count toward this 24 credit minimum.

New first year students may apply for an exemption to the First Year Residency Policy based on inclusion in one or more of the categories below:

Married
Single parent
Active duty military
21 years old or older

Students who do not wish to live on campus AND who fall into one of the categories mentioned above should complete and submit the exemption form, which can be found on the Residential Life homepage. Exemption appeals must be received in the Office of Admissions by July 1st for the fall semester and December 1st for the spring semester.

Students may also be eligible for an exemption for medical reasons. To apply for a medical exemption, students must contact Jeremy Keye, Manager, Student Support and Accessibility Program. (jkeye@lindenwood.edu)

Prospective students who do not qualify for an exemption as a member of one of the categories above may submit a written appeal to the Director of Admissions. Second semester first year students can appeal the Director of Residential Life.
How do I access StarRez?
StarRez is an industry-leading and comprehensive student housing solution that includes: online housing applications, online roommate and room self-selection, roommate matching, social media outlets, and much more.

To log onto StarRez you will use the login information used to access your student email. This information will be given to you via email once you have been accepted to Lindenwood University.
When is my housing deposit due?
The housing deposit is due at the time of submitting the student's housing application. The $200.00 fee must be paid to ensure the students assignment. This payment is made through StarRez.

Please note that the $200 housing deposit is separate from the $200 enrollment deposit. 
What are the dimensions of the room?
The standard room in the Pride is a Jack and Jill, suite style room. Dimensions are approximately 12 square feet by 17 square feet.

Windows in the Pride are 4'6" W x 5' H. From the top of the window to the floor is approximately 7'6".
What is provided in the room/residence hall?
Free laundry (located in all Residential Halls and Evans Commons)
Free WiFi and cable along with internet and cable hookup (coax cable not provided)
XL twin bed and mattress
Desk and chair
Dresser
Closet or wardrobe for each resident
What is the size of the furniture provided in the room?
Desk: 42" long by 24" wide by 30" tall
Bed, extra long twin: 85" long by 36" wide by 36" tall (bed height is adjustable)
Dresser: 31" long by 24" wide by 30" tall
Chair is also included in the room
Who are my suitemates?
To keep our students safe, employees of Lindenwood University are unable to release information regarding a student to anyone beyond that student, and parents or legal guardians on the student's FERPA release. This being said, students will be unable to access information regarding suitemates.

Once you have selected a room and have a roommate, you as a student will have access to your new roommate's email. Additionally, any information your roommate provides in their StarRez profile will be available to you. 

Tip: Buy your bathroom supplies upon arrival to campus. This way you and your suitemates can shop together!
Am I allowed to have visitors in my room?
Yes! You can read the Guest Policy in it's entirety below.
Guests must abide to all state, local and University policies. Residents are responsible for their guest(s) and their behavior. We require that students respect one another's right to sleep, study, and be comfortable in their space. While the residents of each room determine the hours and terms upon which they will entertain guests, Overnight guests may not stay for a period longer than three consecutive days without specific permission from the Director of Residential Life and a maximum of 10 nights (total) for the semester, with approval from all roommates. Guests under the age of 18 are not permitted within the residence without specific permission from the Director of Residential Life.
Residential Life reserves the right to restrict students' guest privileges at its discretion should individual issues emerge.
Residents are responsible for both their non-Lindenwood guest(s) and their commuter guest(s) regardless of the amount of time the guest is visiting. This means that the resident must inform their guest of all Residential Life and Lindenwood University policies and if the guest does not abide by them the resident may be held responsible for the guest's actions. The guest may not be left unaccompanied; the host must be present at all times. In addition, if a guest violates policy, they may be banned from campus residential spaces and/or Lindenwood University. Commuters found in violation/present during university policies being broken will be referred to the Office of Student Conduct.
Are pets allowed?
Pets are not permitted in any campus residence with the exception of fish, with a tank no larger than ten gallons. Pets such as snakes, toads, turtles, alligators, hamsters, dogs, cats, birds, rabbits, mice, rats, and other exotic animals are prohibited. Students with unauthorized pets will be required to remove the pet immediately from campus. Failure to do so will result in disciplinary financial action.
Can I loft my bed?
It is Lindenwood's policy that students are not allowed to loft their beds. However, the beds may be bunked.

Another option to increase space in the room is to purchase a set of bed risers. With a standard set of 6 inch bed risers, the dresser will fit perfectly under your bed, along with other personal items you may choose to store there. 
Who do I go to when I have an issue with my room/roommate?
Community Development Ambassadors are student staff members who reside in the residence halls and can help with issues related to roommates or suitemates.

Residential Administrative Assistants are student staff members who reside in the residence halls and houses and can help with maintenance issues, quiet hours issues, etc. 

In each Residence Hall there resides a Assistant Residential Community Coordinator or a Residential Community Coordinator. Residential Community Coordinators are full time employees of Lindenwood University and live in the Residential Halls for the safety and security of our students. If there is an issue that the Community Development Ambassador or Residential Administrative Assistant is unable to resolve, they will seek out help from the Assistant Residential Community Coordinator or the Residential Community Coordinator.
What do I need to bring with me? (Suggested, Not Required)
Refrigerator 33 inches tall and under
Students in Flowers, Mathews, Pfremmer, and Reynolds are allowed one microwave per room, with a max of 700 watts
Keurig or other small coffee maker
Hangers
Twin XL bedding (comforter, sheets and mattress cover)
Twin XL mattress padding foam/egg crate foam
Surge protector multi plug cord
Television (cable cord needed)
Laptop
3m Command Strips/hooks for any wall decoration
Personal decorations/items
Bed Risers
Over closet shoe organizer
Shower curtain
Bath mat
Toiletries (body wash, shampoo, conditioner, deodorant, toothbrush and toothpaste)
Bathroom towels (bath, washcloths and hand towels)
Bathroom cleaning supplies
Additional lamps/lighting
Room rug
Laundry basket and supplies (detergent, fabric softener and dryer sheets)
Trash can
A personal thermometer
What am I not allowed to bring with me?
Any item with a hot plate (individual hot plate, electric kettle, etc.)
Any item with heated coils (toaster, toaster oven, individual heater, etc.)
Candles or any open flames
Animals (with the exception of fish and Service and Emotional Support Animals)
Alcohol or drugs
Nails, screws or any other mounting apparatus for the wall
Am I allowed to be exempt from the required meal plan?
All First Year students are required to have our traditional, 19 meal a week plan.

Lindenwood understands that there are students who are unable to eat the food provided in the meal plan due to allergy or religion. If students need special accommodations, our chefs are happy to help! Contact Nancy Tinker for more information at ntinker@lindenwood.edu or (636) 949-4644
What if my room is too hot/cold?
Discuss thermostat control with your suitemates, and check to see if they are covering any vents or leaving their windows open as this can cause temperature control issues for the whole suite.

If you are uncomfortable in your residence, seek help at the front desk of your Residential Hall. If you have an issue during hours in which there is not a Residential Administrative Assistant at the front desk email your Residential Community Coordinator.

Students are not allowed at any time to cover the vents or fire alarms. This is a fire safety hazard and is prohibited for all residents. If there is an issue with the temperature of your room contact your Residential Administrative Assistant. 
How do I get a Parking Pass?
All vehicles driven to campus by any student, staff, or faculty member must be registered and have a current Lindenwood University parking permit. This permit is to be displayed on the lower left hand corner of the back window. Parking permits are valid from July 1 through June 30 of each year. 

Before picking up your parking permit, you must register your vehicle online using the following procedure: Log in to StarRez using your Lindenwood email address and password; Select "Register Vehicle" and complete the vehicle registration form; Bring a paper or electronic copy of the confirmation to the Public Safety & Security Office (Spellmann Center, 4th Floor or Spellmann Center, 4th Floor). Parking permits are free.

Vehicle registration for a given academic year will become available July. 
How do I get mail?
All mail is sent to the campus mailroom, not the individual residential halls.

Students have the option to sign up for a mailbox to receive smaller pieces of mail. Students have access to their mailbox during Evans Commons hours of operation.

When you have received a package you will be notified via student email. Packages may be picked up at the Campus Mailroom during their regular hours of operation. Students do not need to have a mailbox in order to receive packages. 

All mail should be addressed to:

Students' Full Name (no nicknames)
209 S. Kingshighway
Mailbox ### (if applicable)
St. Charles, MO 63301

 

 

 
Can I live by myself?
First Year students are required to live in one of the four First Year Halls:

Pfremmer Hall - co-ed hall
Reynolds Hall - women's hall
Flowers Hall - co-ed hall
Mathews Hall - men's hall

All of the halls mentioned above have the same set up. Each room houses two students, and is connected to another room by a bathroom (with the exception of a select number of private bathrooms). First Year students are not given the option to room alone. We want our students to feel comfortable integrating into campus life. As sophomores, juniors, and seniors, students will have the opportunity to select a single room. 
Follow Us on Social Media