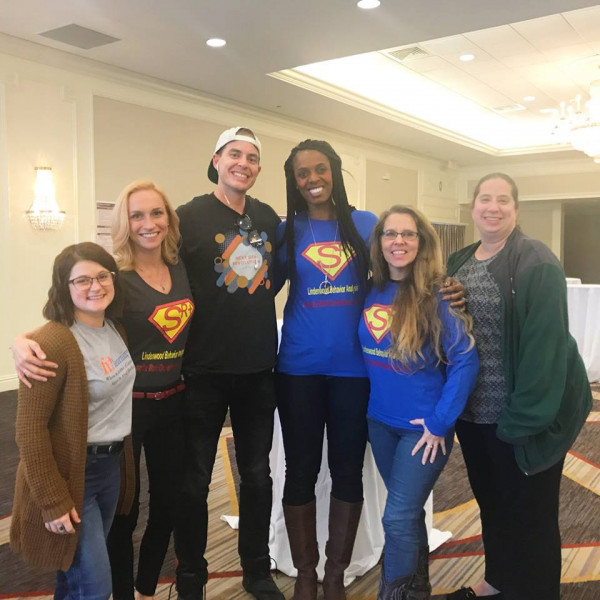 At Lindenwood University, the School of Education offers an MA in Behavior Analysis. Behavior analysis is the science of systematically improving behaviors of shared importance to society. At Lindenwood University, the behavior analysis programs focus on the science of human behavior including principles of behaviorism, the experimental analysis of behavior, applied behavior analysis, and professional practice guided by the science. Lindenwood's course sequence is a verified course sequence (VCS) by the international professional association for behavior analysts, the Association for Behavior Analysis International (ABAI)
The MA in Behavior Analysis program is offered as a cohort program beginning each fall. Upon completion of the MA in Behavior Analysis, graduates will have completed all necessary coursework and supervised fieldwork experiences necessary to register for the BCBA exam.
Students completing the MA in Behavior Analysis must:
Commit to the cohort model (Option I or Option II) within this program and take all the courses in the sequence offered.
Possess a bachelor's degree in education, psychology, or behavior analysis from an accredited college or university with a minimum GPA of 3.0 on a 4.0 scale.
Complete application procedures for admission to the university, pay required fees, and be approved by the dean.
Successfully complete a written entrance assessment.
Participate in an entrance interview with BCBA faculty.
Complete 42 semester hours of graduate coursework required to earn a Master of Arts in Behavior Analysis.
Maintain a GPA of 3.0 or higher.
Complete the degree requirements within five calendar years from the first day of the first term in which program commenced.
Meet all the requirements of the master's program.
Submit graduation application by deadlines.
Note: Applicants who do not meet the 3.0 GPA or other admissions requirements may be considered for further evaluation by the School of Education. GRE score submission may be considered in support of an application for admission.
The Behavior Analyst Certification Board®, Inc. (BACB®) is a nonprofit 501(c)(3) corporation established in 1998 to meet professional credentialing needs in behavior analysis services. BACB is scientifically founded on applied behavior analysis (ABA) the primary therapy for children with autism. Students will take seven courses that meet BACB standards plus log practicum hours with individuals who are BCBA certified. They will have three practicum options – Option I – Practicum experience will require 1000 hours of direct observational experience – Option II –Independent Fieldwork Experience will require 1500 hours and is specifically designed for individuals already working in the field and -Option III -Intensive Practicum experience will require 750 hours of direct observational experience. Once completing the course requirements students must take a national exam to receive BCBA certification.