Engage in supervised, professional field experiences and utilize reflective practices to improve your teaching while LindenTeach supports your development of professional knowledge, skills and disposition as a teacher candidate.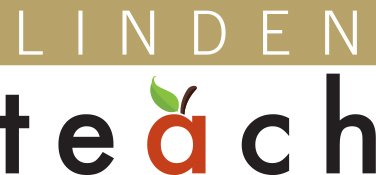 Teacher candidates will engage in supervised, professional field experiences and will utilize reflective practices to improve their teaching. The LindenTeach course will support the development of the professional knowledge, skills and disposition of the teacher candidate.
This course consists of observation, individual conferences, and supervised teaching in an early childhood setting, elementary middle and/or secondary school and a LindenTeach seminar course. You must meet all of the requirements and be accepted into the LindenTeach program in order to take this course. As a teacher candidate, you are responsible for arranging and paying the expense of transportation to and from the assigned school. Teacher candidates must also participate in a pre-teaching experience prior to the official start of the university semester.
Program Overview
The purpose of the internship program is to ensure that you are preparing to be innovative, collaborative, effective and reflective;
Innovative: to motivate creative thinking from students in the classroom by providing interesting, authentic learning experiences. A focus on STEM and integration of technology to prepare 21st learners for jobs that aren't yet even developed.
Collaborative: to engage with other educators and students within the program. To find opportunities to observe master teachers in the classroom and vice versa for feedback.
Effective: to provide a meaningful educational experience through the evidence of high quality instructional methods with a focus on the achievement of learning standards informed by appropriate assessment and data analysis.
Reflective: to be committed to continuous improvement through professional development, research, expert and peer modeling.
Teacher candidates should be able to know and/or demonstrate upon completion of the program:
Subject Matter Knowledge: candidates will demonstrate solid knowledge of their subject matter as well as best practices as it pertains to reading instruction no matter their personal discipline.
Professional Practices: candidates will be able to demonstrate a variety of teaching strategies, techniques and technology integration in the classroom.
Diversity: candidates should be prepared to address the needs of all learners and special populations.
Assessment: candidates will demonstrate a solid understanding of formative and summative data and the use of data in decision-making.
Collaboration: candidates will participate and understand PLCs and recognize the benefit to partnerships to improve instruction and interventions. They will actively engage in partnerships with colleagues, parents, community members and professional organizations.
Reflective Practice: candidates should be able to demonstrate consistent self-examination of professional practices that result in continual improvements.
Mission Statement
The Mission of the College of Education and Human Services at Lindenwood University is to provide an experiential education of exceptional quality which prepares students to successfully lead and serve as professionals in a diverse society.