The Human Services Department at Lindenwood University prepares students to effectively serve a variety of populations including individuals, families, groups, organizations, and communities. Human Service professions promote social responsibility, identify barriers to success, and emphasize personal well-being in a global context.
Lindenwood University offers you the opportunity to earn graduate degrees in counseling, behavior analysis, and a bachelor degree in social work.
Programs degrees offered in the Human Services are rewarding careers to assist all ages with interpersonal, intrapersonal, and behavioral challenges. Each program provides a unique helping profession perspective. Our reputable programs are known for preparing our students for jobs in a wide variety of mental health, education, and social service organizations in the St. Louis region.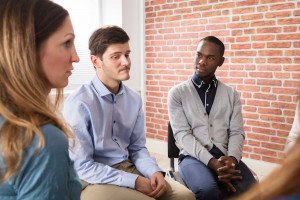 Student Counseling at the Wellness Center
Student Counseling at The Wellness Center provides counseling and support for academic and personal challenges to all Lindenwood students. (Included in cost of attendance through tuition or fees.)
College of Education and Human Services