Master of Arts (MA) offered in Online formats.
Endeavor STEM Teaching Certificate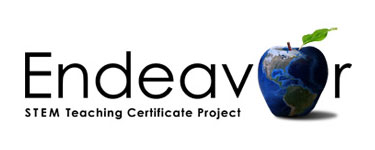 The Endeavor STEM Teaching Certificate is a 100% online program for K-12 educators focused on developing in-service educators with the knowledge and confidence to teach integrated STEM education for all students. The Endeavor program originated with NASA funding and continues through a formal Space Act Agreement with NASA's Office of STEM Engagement.
The Endeavor STEM Teaching Certificate Project reflects a 25-year history of high-quality professional learning opportunities for educators nationally and internationally.
Endeavor's mission is to serve educators with high quality STEM professional development, centering NASA mission data and bridging teaching with exploration.
Dr. Jill Hutcheson
Professor, Curriculum and Instruction
College of Education and Human Services