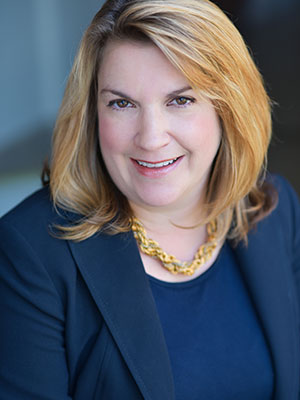 Sarah Patterson-Mills
Associate Professor, Counseling
Eastlick 106
(636) 949-4181
spatterson-mills@lindenwood.edu
---
Biographical Information
Sarah Patterson-Mills, Ph.D., is a Licensed Professional Counselor and formerly a 7-12th certified school counselor. She earned her master's degree in human development counseling from Saint Louis University in 2002. In 2010, she earned her doctorate in counseling and family therapy from Saint Louis University. Her passion for the learning process is one she loves to share among her students and encourages growth of professional development and identity through action in the field of counseling and school counseling.
She is the program chair for school counseling at Lindenwood University. She was the counselor educator representative for the Illinois School Counseling Governing Council and appointed as a legislative liaison between the Governing Board and legislative efforts. She was primary co-author of a white paper that was embedded in the Illinois Every Student Succeeds Act, which inserted school counselor to student ratio language in the law. She was on the writing team to revise the Illinois School Counseling Model (2018). She is a member of the School Counseling Information Network Supervision Committee and the School Counseling Supervision Workgroup.
She is active in the field of career counseling and is co-chair on the National Ethics Committee since 2018 and editor of Career Developments, Ethics in a Nutshell since spring 2016. Her clinical and counseling experiences include work with vocational rehabilitation with individuals diagnosed with major mental illness, working in the international clubhouse model, casework and counseling in dual diagnosis centers (mental illness and substance abuse), and outpatient therapy and inpatient clinical therapy settings. Further, she has developed, coordinated, and counseled in college career and counseling centers at the junior and undergraduate levels.
Academic Interests
School counseling supervision best practices
Career counseling supervision best practices
Supervision models for counselors in the areas of school and career counseling
Technology applications to enhance best practices in the counseling field
Research Interests
Historical roots of vocational and school counseling with an emphasis on women pioneers
Critical need of supervision for ethical practice for school counselors
Socio-cultural model of ethical decision-making for career counselors
Application of statewide performance-based model for field placement students
Courses Taught
Foundations of School Counseling
Principles of School Counseling
Appraisal of the Individual
Lifestyle and Career Development
Field Placement 1
Field Placement 2
Publications
Merlenbach, & Patterson-Mills, S. (2019). Generational Differences in the Workplace. Career Developments, Fall Issue.
Patterson-Mills, S. & Anderson, S. (2018). Surfing the flow between work and leisure.​ Career Developments, Winter Issue.
Patterson-Mills, S. & Chavaux Turnbull, T. (2018)​. Gearing up for group work career counseling, Career Developments, Fall Issue.
Illinois School Counseling Revision Task Force Member (2018)
Patterson-Mills, S., Chavaux Turnbull, T., & Rhodes, K. (2018). ​The ethical use of technology in career counseling, Career Developments, Winter Issue.
Patterson-Mills, S., Geiler, M., & Gunn, R. (2017). Voices of today: A comparison of NCDA and ASCA Ethics.​ Career Developments, School Counseling Column.*, Fall Issue.
Patterson-Mills, S., Rankins, M., Gunn R., & Geiler, M. (2017). ​The professional school counselor's role in supporting the LGBT community. Illinois School Counseling Trade Journal, Fall Issue.
Jones, C., Thomas, C., & Patterson-Mills, S. (2017). ​Ethical alert for career development centers​. Career Developments, Fall Issue.
Patterson-Mills, S., Stasi, D., & Peed, T. (2017). ​The Addition of School Counselors to the Illinois Student Support Services Funding Formula. White Paper presented to Illinois Legislators to inform legislation.
Patterson-Mills, S. & Smith-Keller, K. (2017). ​Millennials, Gen Xers and boomers, oh, my! ethical cohort concerns​. Career Developments, Summer Issue.
Patterson-Mills, S. & Mainzer, E. (2016). ​Mismatch: Diversity in management and the world of work compared to population diversity. Career Developments. Summer Issue.
Patterson-Mills, S. (2015). ​Gender inequality in the job market, and the strides across 100 years career developments, Career Developments. Winter Issue.
Patterson-Mills, S. (2014). The importance of scholarship and encouraging student research, nominated by school of education for the annual Lindenwood Provost Publication, The Edge.
Patterson-Mills, S. (2014). ​Reaching the stakeholders: Instituting real change for Illinois school counselors. Illinois Counseling Association publication (bi-annual) (Fall 2014 ed., pp. 2). Illinois Counseling Association.