June 5-23, 2023
9 - 11:30 a.m.
(Mondays through Fridays)
Camp will not be held Monday, June 19, in observance of Juneteenth

In-person at Lindenwood University Cultural Center (LUCC)
Directions to LUCC
Cost: $80 per camper
Plus processing fees if purchased online.
(approximately $85 total)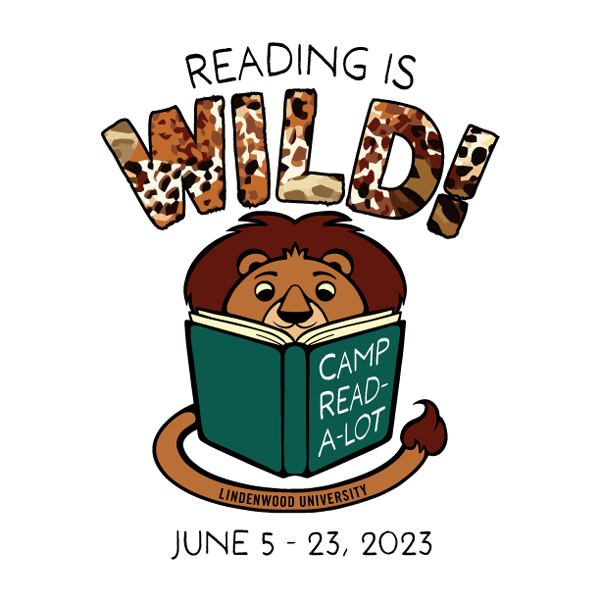 At Camp Read-A-Lot, elementary students entering grades 1-6 have the opportunity to improve their reading decoding, fluency, and comprehension skills by receiving instruction provided by Lindenwood University College of Education and Human Services (COEHS) students under the direction of certified Reading Specialists. Each camper is evaluated before receiving an individualized course of remediation and/or enrichment based on their needs. At Lindenwood, we know that "reading is one of the most marvelous adventures that anyone can have" (Lloyd Alexander). Your child is invited to join us at Camp Read-A-Lot and enjoy that adventure. It doesn't matter if your child is a great reader or one who struggles with making sense of what the words mean, there is a place for them at Camp Read-A-Lot.

Our camp program includes one-on-one assessment, individualized instruction, read aloud, reading-centered activity time, and best of all—fun! Availability at Camp Read-A-Lot fills up quickly, often with repeat campers—a true indicator of the fun factor! Teachers know that reading skills decline during the summer. Let the staff at Camp Read-A-Lot provide your child with an opportunity to practice and improve their reading skills, getting ready to move ahead in the fall!
Camp Read-A-Lot! Registration
Ticket sales for members of the Lindenwood University community (those with a Lindenwood email) will start March 15 at 8:00 am. Tickets sales for the general public will start April 1 at 8 am. Tickets can be purchased through the Lindenwood University Box Office online or in-person.

Campers must attend all 14 days because Lindenwood University college students complete coursework affiliated with Camp Read-A-Lot. Parents/guardians agree that they and their campers will adhere to University Policies including, but not limited to, the Photo Use Policy.
Contact Us
Dr. Ariel Robinson
Assistant Professor, Curriculum & Instruction
Director, Camp Read-A-Lot
grobinson@lindenwood.edu