Applications now being accepted for Spring 2023!
Doctor of Education (EdD) offered in Online formats.
Transform Your Future through
Engaged Actionable Learning
100% Online
Complete in Three Years
Learn Alongside other Change-making Leaders
The online Doctor of Education in Leadership program is a 48 credit-hour, three-year, cohort-based learning experience, offering students an opportunity to develop and transform educational processes, practices, and organizations, implement design thinking principles, applied research methodology and emerge as a scholar-practitioner. Each fall and spring scholar teams, including content experts and students, engage in the process of creative problem solving, research and developing a problem-based dissertation. Doctoral students receive individual and ongoing support throughout the EdD experience. During the application process, students will select an area of concentration: Curriculum & Instruction, Education Administration (Missouri Advanced Superintendent Certification), or Higher Education Administration.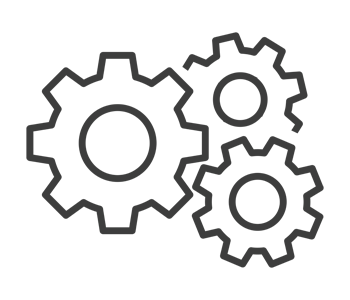 Cohort
Part-Time

Location
Online

Credits
48 Credits *

Start Term
Spring 2023

Completion
Asynchronous †

Application Due
October 31, 2022
* 48 credits beyond graduate degree.

† Asynchronous with planned synchronous sessions.
Faculty in the Leadership EdD program utilize open educational resources (OER's), minimizing the cost of textbooks while providing access to the most current research. As a part of the College of Education and Human Services' Digital Initiative students will access all program materials via an iPad, which may be purchased through the university, or on a comparable device of their own.
All courses will be asynchronous, with planned synchronous sessions tailored to facilitate the course outcomes, as student engagement is a recognized best practice.
Careers, Leadership EdD
Individuals who earn their Leadership EdD seek careers as a Missouri superintendent, average salary $158, 644; Higher Education Administrator, Provost average salary $149,501; Corporate Trainer, $65,052; Instructional Designer, $80,182.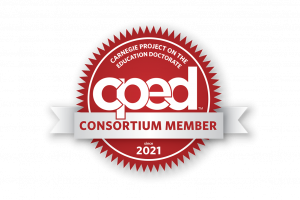 CPED Accepts Lindenwood Into Consortium
"Becoming a member of CPED places Lindenwood University's College of Education and Human Services among an elite group focused on the development of scholarly practitioners, the essence of an educational doctorate," said Dr. Lynda Leavitt, program director.

Read Article The EdD vs. the PhD (Video)
Application
Application Criteria
Strong applicants for the Leadership EdD program will meet the following criteria:

3.0 GPA in earned graduate degree
Experience as educational leaders to include teaching, administration, non-profit, or corporate work experience
Excellent academic and personal expression skills
Application Process
Complete the Lindenwood University online application, the Leadership EdD Supplemental Application, complete and upload response questions, submit resume and official graduate transcripts with all application materials due October 31, 2022.
The Leadership Admissions Team will review and score all applicant materials.
Applicants offered admission receive letters of acceptance and begin the Leadership EdD Onboarding Experience.
Classes begin!
Problem of Practice (POP) and Essay
The problem of practice is defined by the Carnegie Project of the Education Doctorate (CPED) as "a persistent, contextualized, and specific issue embedded in the work of a professional practitioner, the addressing of which has the potential to result in improved understanding, experience and outcomes" (2021, para. 13).

The problem of practice (POP) essay is related to concepts of ethics, equity and social justice and focuses on three questions:

What do you know about your problem of practice?
However, what is missing? What do you not know about your problem of practice?
And what is the research telling us about your problem of practice?

Both your personal and problem of practice essay will be scored on academic and personal expression, specifically: writing style, mechanics, content – clarity and alignment, individuality/voice, research and the inclusion of citations, references aligned with APA 7th edition formatting guidelines.

A POP essay informs the Leadership, EdD admissions team of your dissertation in practice topic. Due to the applied nature of the Leadership EdD your POP is relevant to today's most pressing issues in your teaching and learning context and centered on matters related to ethics, equity, and social justice. You can see the problem, speak with others about the problem and creatively problem solve a solution to the problem - leading to organizational change.