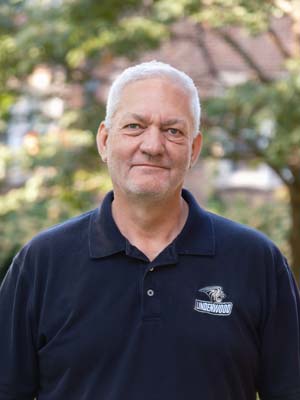 Bob Steffes
Assistant Professor, Educational Leadership
Roemer Hall 001C
(636) 949-4744
rsteffes@lindenwood.edu
---
Biographical Information
Dr. Steffes earned a B.S. in English education from Northeast Missouri State University in 1979. He spent the next 32 years in public education as an English teacher, coach, assistant principal, and principal. During this time, he earned an M.Ed. in English, an Ed.S. in educational administration, and a Ph.D. in educational administration from the University of Missouri. After 32 years in public education, he retired and worked for Columbia College as an outreach coordinator, assistant director, and director of the St. Louis campus.
In 2016, he accepted the position of assistant professor at Lindenwood University in the School of Education. He teaches graduate courses in school administration and educational leadership, chairs student dissertations, and serves as assistant dean in educational leadership. His professional accomplishments include Missouri Middle School Principal of the Year and the NASSP Distinguished Dissertation Award, as well as National Blue Ribbon and Missouri Gold Star recognitions.
He lives in St. Charles with his wife, Terri.
Academic Interests
Middle Schools
School Principalship
Data-Based Decision Making
Educational Leadership
Courses Taught
Specialist Project
Specialist Experience
Capstone I
K12 Administration and Organization
Elementary and Secondary Field Experience
Data-Based Decision Making
Publications
Steffes, B. (1986). Instructional teams - Meeting the need of individual students, MO Association of Teachers of English Bulletin.
Steffes, B. (1993). Organizational Characteristics and Expected Outcomes of Interdisciplinary Teaming, (Doctoral Dissertation). University of Missouri, Columbia, MO.
Steffes, B., & Valentine, L. (1996). The relationship between organizational characteristics and expected benefits in interdisciplinary teams. Research in Middle Level Education Quarterly, 19(4), 83-102.
Personal interests
Reading
Music
Golf
Traveling