Opportunities for our psychology graduates to work with older adults in a variety of settings are increasing. Students interested in learning more about aging and older adulthood can choose gerontology related research projects, course electives, practicum, and community service experiences on the study of aging. To learn more about education and career opportunities in gerontology we invite you to explore the information links provided, and consider pursuing a path toward Gerontology Honors.
The Gerontology Honors Award is presented to an outstanding student or students in the Psychology Department. Psychology majors who meet a higher GPA requirement of 3.3 will also have the opportunity to join Sigma Phi Omega, the National Academic Honor and Professional Society in Gerontology, in addition to Psi Chi.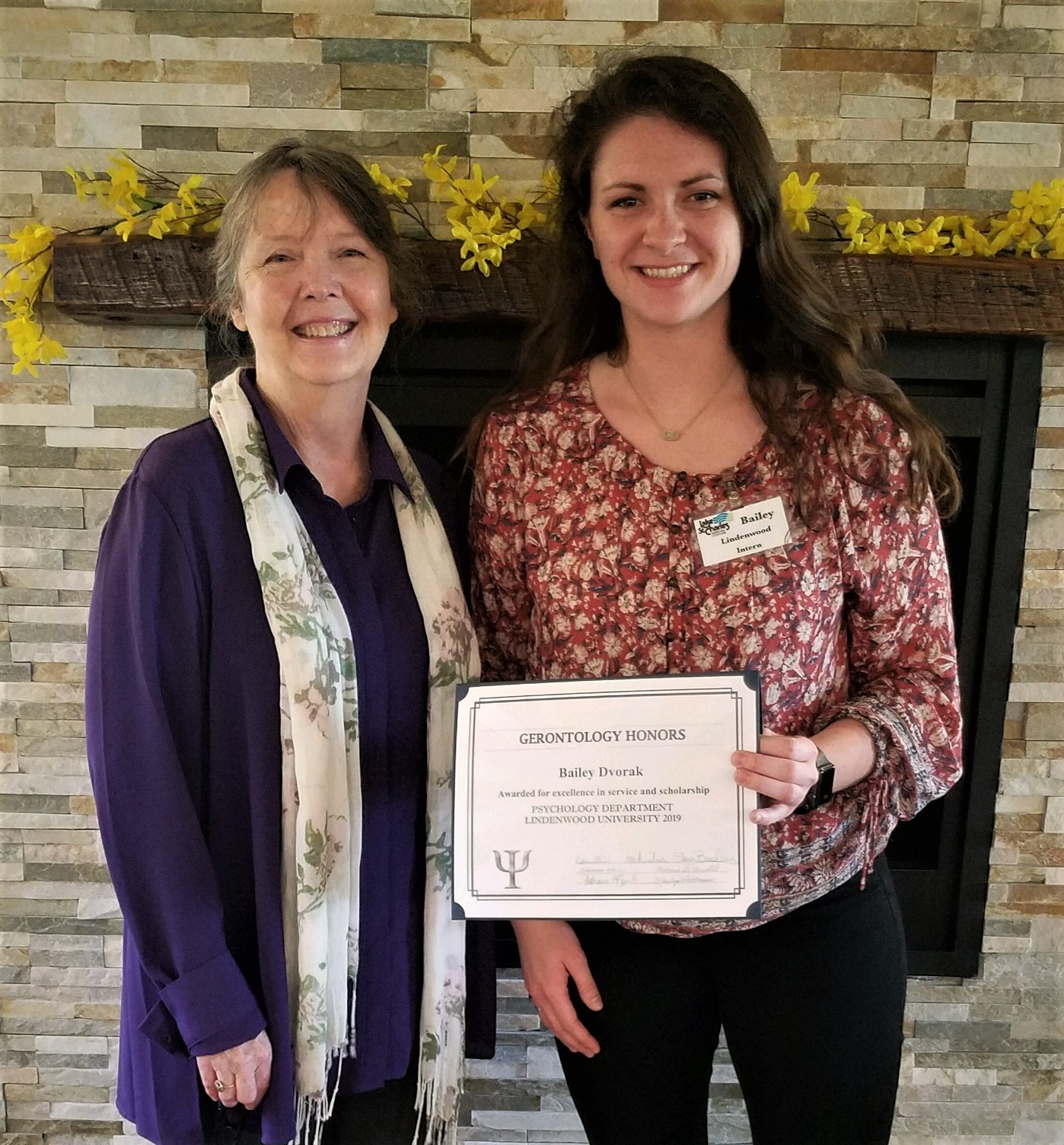 The recipient of the Gerontology Honors Award for 2019 is Bailey Dvorak (Class of 2019). Bailey received her award at Lake St. Charles Retirement Community where she completed 150 hours of volunteer service for her practicum. Her senior seminar research paper investigated dimensions of quality of life in senior living communities and according to her supervisor Donna Blackmon, "Bailey truly opened up to the residents and helped improve quality of life for them. She will do an amazing job anywhere she goes." Bailey stated that the hands on experience gained through her practicum helped her figure out what psychology related field she wanted to pursue and opened many doors for job opportunities.
The required practicum gives students an opportunity for applied experience in gerontology and the research emphasis serves as a catalyst for students interested in furthering their education at the graduate level. The following professional organizations support gerontology education and are resources for career and graduate school opportunities.