Q2 - Every Student Counts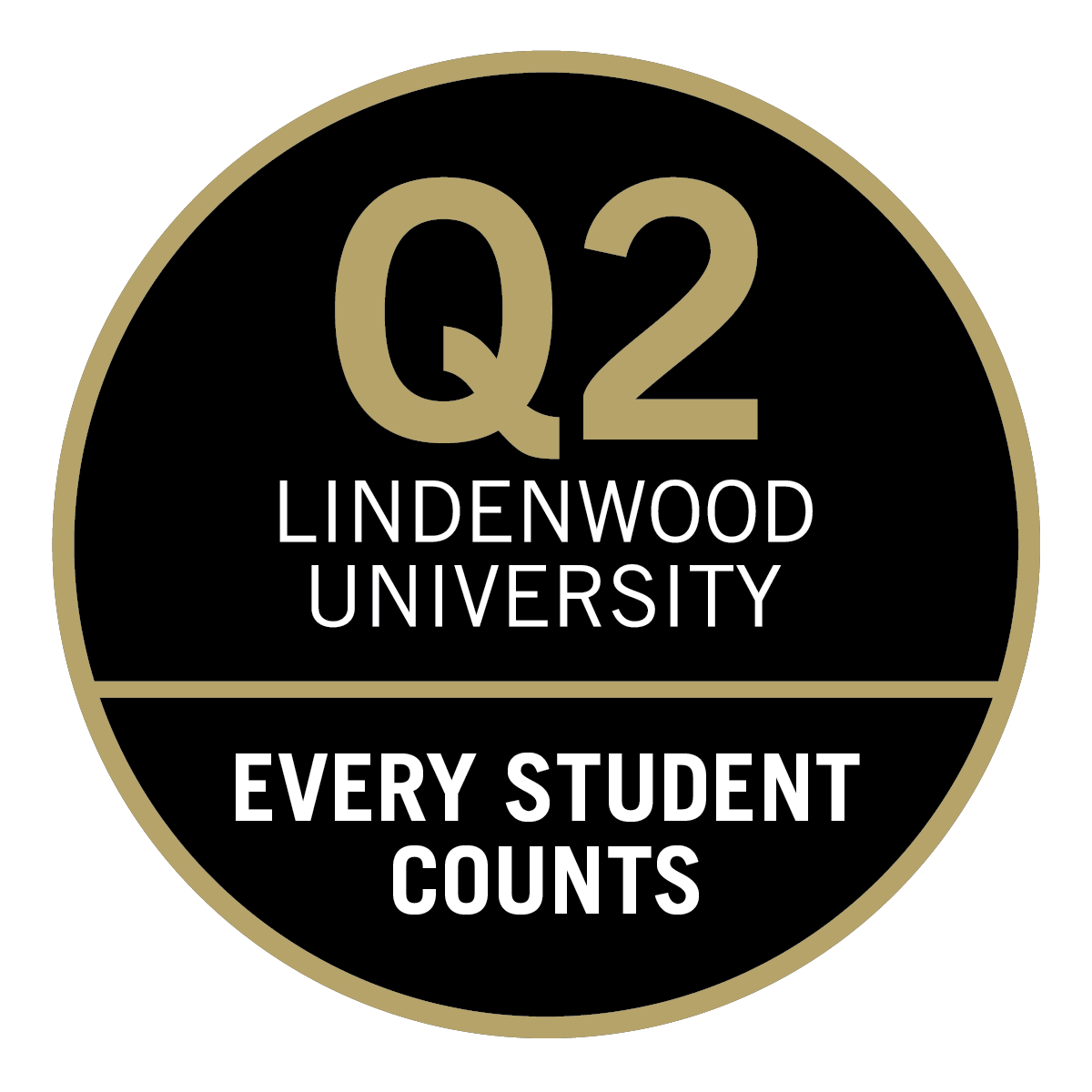 Lindenwood University has embraced a culture of Q2 service excellence. While the foundation of Q2 originates from the Disney Institute, the Q2 team developed content for the model of service excellence that is specific to higher education and personalized for Lindenwood University. Q2 stands for two simple questions,"what and how." What do you need and how can I help? But it also encompasses the bigger picture, What are the expectations of our students and colleagues? How can we exceed those expectations, all of the time, for all people? We ask these questions because every student counts.
Each year, Lindenwood invests in learning more about our institutional culture and how students perceive their experience. Sometimes, we do not have the opportunity to ask students those questions, "what do you need and how can I help?" individually but can often identify needs through assessments.
The student satisfaction inventory (SSI) and national survey for student engagement (NSSE) give our students a voice in the aggregate. They tell us the results as a group and those group assessments are compared to other like institutions to determine where we need to do better and to what degree we need to improve. These assessments also have areas of mattering that align with Q2 – Every Student Counts. The following categories indicate where we will focus our attention over the next academic year.
Student Centeredness
A sense of belonging at Lindenwood
Support from campus staff (caring and helpful)
Academic Engagement & Support
Individual care from faculty
Institutional concern for students as individuals
Service Excellence
Inclusive Community
Coursework emphasizes:

Recognizing cultural norms and biases
Respecting expression of diverse ideas

Institution emphasizes:

Individual student value
An overall sense of community among students